First of all, it needs to be said that Japan is a country well-suited for cycling. Those who have visited Japan before will tell you that it seems like everywhere you look there is somebody on a bike commuting to work, going to school, or perhaps just out for some exercise. Indeed, from its packed metropolitan areas to its beautiful, sprawling countrysides, Japan is bicycle heaven and there is no better place to ride a bike than in Nara Prefecture.
Nara City, the most well-known tourist destination in Nara Prefecture, has pretty good bicycle rental services that are easy for international visitors to use. Information about this area is easy to find online so this article will be focused more on other, less visited (but equally amazing) areas to take a ride. Plus some general tips for those who just wish to wander off to nowhere in particular for a day or two. (something I do quite frequently)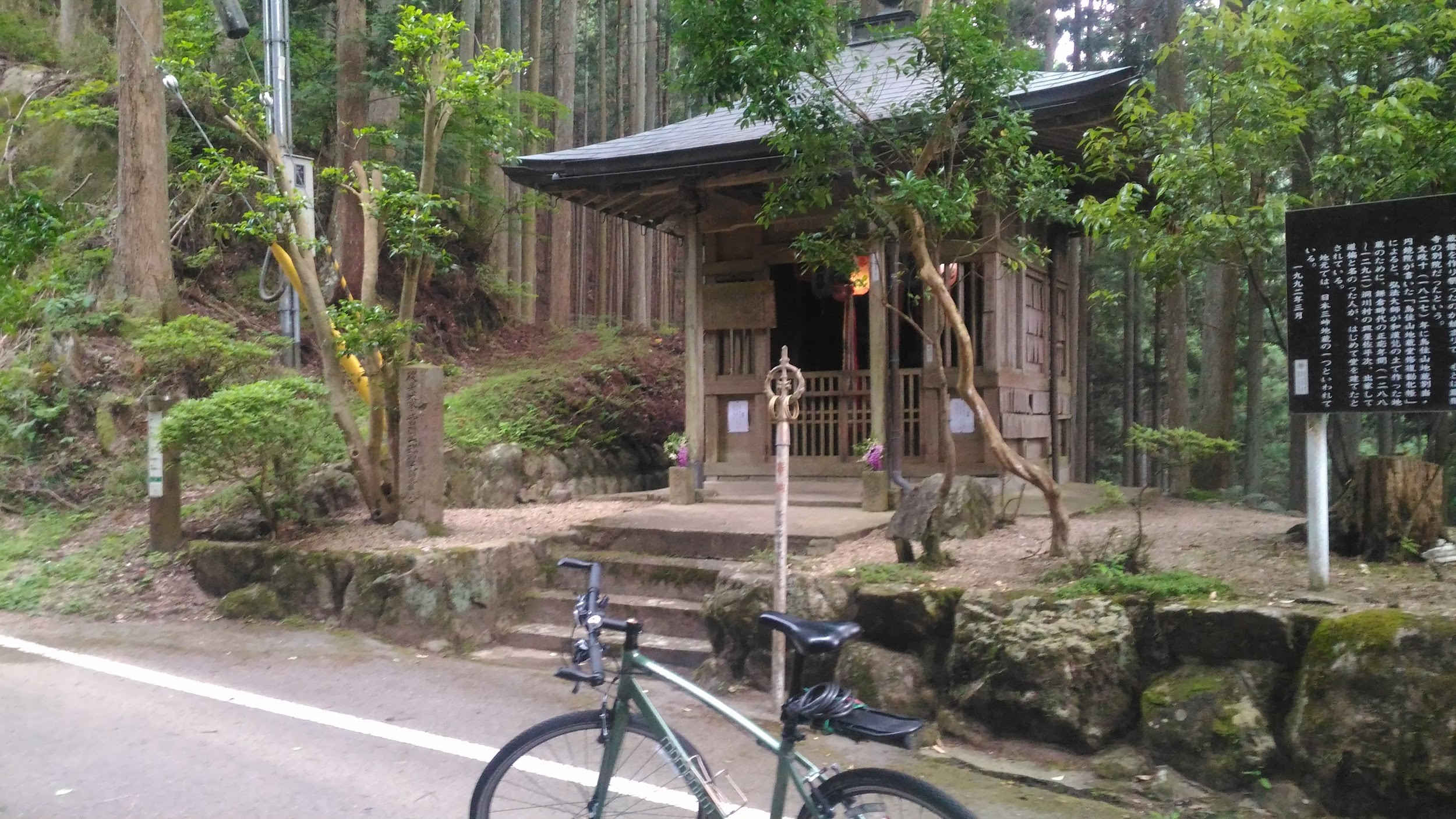 Southern Nara: Get a Glimpse of Mountain Life in the Region of Yoshino
Perfect for both experienced and beginner cyclists alike, the mountain town of Yoshino and the surrounding areas (known as the region of Yoshino) make for a great area to spend time cycling through. Looking for a challenge and a tour through over 1,300 years of history? Take a ride up through the UNESCO World Heritage Yoshinoyama area and continue on into the backcountry.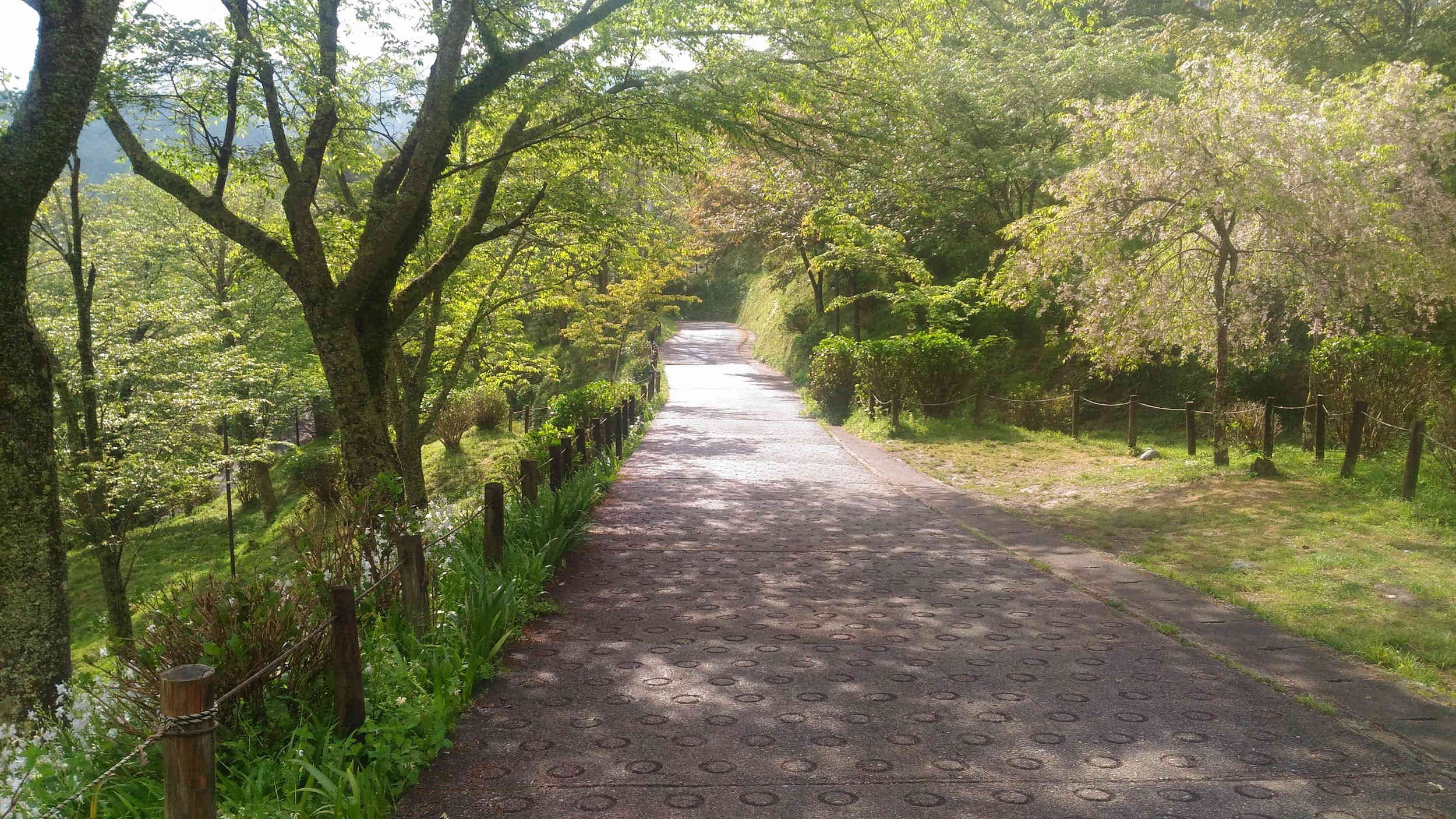 Want something a wee bit more relaxed? The local road following the northern side of the scenic Yoshino River makes for a perfect route to follow for an easy day trip. Although a bit cold in the winter for a comfortable ride, the spring through fall seasons in Yoshino all present lovely scenery, and the summer is a perfect time for adding a swim in the river to your trip itinerary.
The town of Yoshino also makes for a great starting (or ending) point to access various routes through the region as there is train access (via the Kintetsu Yoshino Line). Areas that don't see very many visitors such as Higashiyoshino,Kurotaki,Tenkawa, Uda, and so on are reasonable destinations to reach from Yoshino. The ride from Higashi-yoshino along the Yoshino River down through Wakayama, (eventually reaching the sea), is growing in popularity these days among international visitors as well.
Around the town of Yoshino are a near endless amount of small side-roads to explore that lead every which way through the mountains, leading to isolated forest valleys and small neighborhoods that are interesting to explore. Lake Tsuburoko (well known for its pro black bass fishing scene) and even an ancient mountain-top castle (Takatori Castle ruins) are within a reasonable distance of Yamato-Kamiichi Station in Yoshino. If you do decide to go road biking in the deeper mountains, be sure to have front and back lighting for your ride as you may need to go through a few tunnels, which can be terrifying if you don't have any way to make yourself known to vehicles which seem to only increase in speed in these dimly lit sections of road.
Finally, the Yoshino area of Nara is so popular for cycling that the area is host to numerous bike races and challenges every year, including hill climb events and ultra cycling marathons. I had the pleasure of being invited to participate in one such competition myself, the Yoshino Grand Fond, which was a fun challenge which begins and ends in the historical district of Yoshinoyama.
Dramatic mountains, lush forests, deep history, clean air, and more await all who take the time to go for a ride through the Yoshino area of Nara.
Good mountain cycling outside of Yoshino
Outside of Yoshino and farther to the north, the Shigi Flower Road, which runs from Mt. Shigi to Heguri is also a fantastically scenic route that overlooks the Nara Basin. When I first moved to Nara, I used to cycle this route on a dinky mamachari cruiser bike until I had enough funds to comfortably buy a better ride. It was a hard route on a heavy bike but definitely worth the trouble.
Farther to the west, the route from Haibara to the forest temple of Muro-ji is also a great example of a historic area in the northern mountains of Nara to explore with a bike. Additionally, there is a bike route from Nara City up to the top of Mt. Wakakusa ("Wakakusa-yama") which I have heard is quite popular among cyclists (but have never done myself).
Explore the Yamanobe-no-Michi, the oldest road in Japan
The Yamanobe-no-Michi is an ancient, beautiful countryside road which winds its way around the foothills below the heavily-forested mountain range on the east side of the Nara Basin. The most easily accessible section runs from Omiwa Shrine in Sakurai City to Isonakami Shrine in Tenri City. The road runs through the area where Japanese civilization was born some 1400 years ago and is therefore packed with an amazing amount of history, including temples, shrines and the burial mounds of past emperors. Many old legends of Japanese history trace their origin to this road, including the story of the origins of Sumo. Riding this course, you simply cannot help but feel a bit in awe knowing how deep the history of this area goes.
As there are now a lot of agricultural areas alongside the road, you may also occasionally run into small unmanned booths packed with locally grown fruits and vegetables (depending on the season) that you can purchase based on an honor system of depositing money into safe box.
For cycling purposes, the Yamanobe-no-Michi can be narrow at some spots and a little difficult to follow at times but there are now English signs that mark most of the course. I highly recommend sticking to weekdays or early evening rides to avoid congestion with other visitors.
Asuka and Takatori Villages, the home of the oldest capital of Japan
A bit off the beaten track is the beautiful, hilly region of Asuka. The area that encompasses Asuka has a lot of places of historical importance in Japan's long history and also some great biking routes. Riding a bicycle is encouraged in the area and you can rent one for a fair price from shops located right in front of Asuka Station. Locations like the Asuka Museum or the Ishibutai Burial Mound are great places to go if you are interested in the early history of Japan. Asuka also makes for a pleasant rural area to relax and ride your bike through when you want to escape the normal rush of the tourist circuit. I have a lot of fond memories of enjoying getting lost in Asuka's beautiful green landscape of endless terraced rice fields.
Often overlooked but equally as fun to explore is the town of Takatori, which neighbors Asuka to the south, hugging the cove of the mountain range which separates Yoshino from the Nara Basin. In past times, Takatori was a castle town which was home to members of the warrior class of society. The main street leading up to the castle, known as the Tosa Kaido, is still preserved to this day along with its traditional architectural style. Like Asuka, the area of Takatori has a lot of ancient history to see to visit and is full of lush green agricultural area. I love riding my bike through Takatori as it is generally a lot less crowded than Asuka but contains much of the same interesting scenery and history.
Finally, the ruins of Takatori Castle are also accessible by bike, but requires you to go to the top of Takatori Mountain. As someone who enjoys a bit of a challenge, I think this ride is a lot of fun. And as an added bonus, you can check out the mountain temple of Tsubosaka-dera along the way and the ancient stone jizo carvings that lie on ridgeline trail above.
3 General Tips
Above I have gone into detail on just a few of the areas that are fun to explore on your bike in Nara. The vast majority of the prefecture of Nara is countryside which makes for great bike riding. Winding roads through beautiful and peaceful old towns, the rich greens of the seemingly endless farming areas, and secluded river canyons in the mountains all await those willing to take the time to explore.
Regardless of where you choose to go you will find something new and interesting to check out. Here are just a few general tips to help you get the best out of your time in Nara:
Let the Riverside Roads be Your Guide
The Nara Basin is full of rivers and thankfully, most of these rivers have roads running alongside them that offer a great tool for navigating the area without getting lost. In fact, many of the historic towns and cities of Nara can be easily accessed by just following a river to them. These riverside roads also often have interesting sites to see alongside them that are worth taking the time to stop at and check out. A great location to start from is the small city of Oji, which the huge Yamato River runs through. From the Yamato River you can follow a bunch of smaller tributary rivers that span out in a plethora of different directions to your heart's content. Some of my best memories of exploring the Nara Basin came from just picking a river and following it for awhile.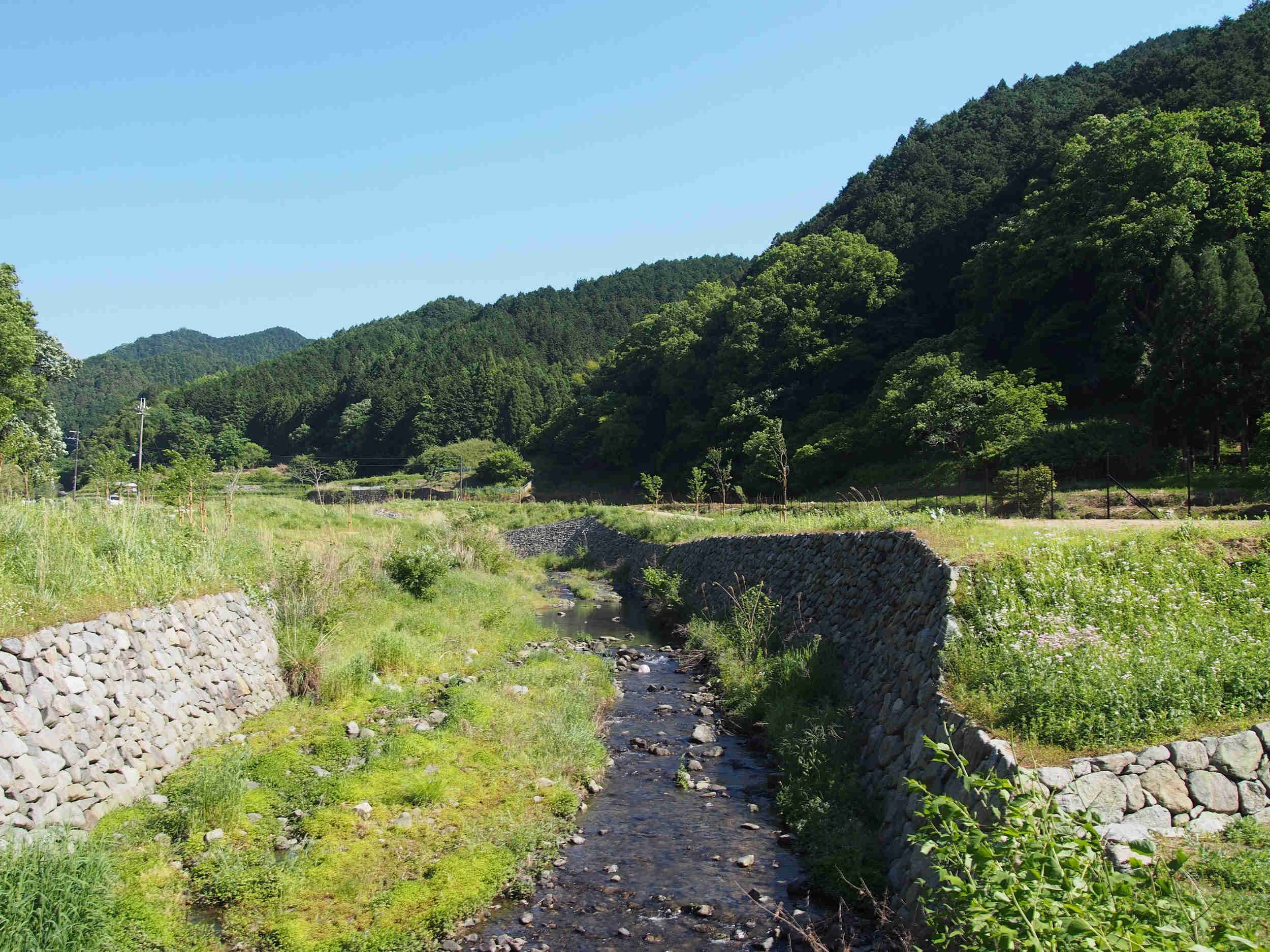 Talk to the Locals
The people of Nara Prefecture have a well-earned reputation for being very friendly. For me, part of the experience of exploring somewhere new is chatting up the local people to learn what I can about the area. Of course, the more rural the area, the less likely you will run into someone who can speak English, but that should not stop you from at least giving a basic greeting to those you pass by, you never know what a greeting might lead to. Some of my best friendships in Japan have come from such chance meetings, even when my Japanese language ability was abysmal.
Stop and Check out the Local Goods
If you take the time to cycle throughout Nara you will find a variety of interesting local restaurants and shops that are worth checking out. The different towns and areas you will run into often have their own local specialties, sometimes stemming from ancient tradition.
Examples include Miwa somen, a thin type of noodle produced in Sakurai City and often served chilled or the persimmon leaf-wrapped sushi known as kaki no hazushi which originated in southern Nara. In terms of crafts, you may want to check out the famous woodwork products of mountainous Yoshino, or the locally-produced socks of the Shiki District of the Nara Basin. Tip 2 on this list (talk to people) can also help a lot with finding out what goods to check out in each area.