In the summer, I went on a trip in Nara that was a little different from usual.
I went to Mt. Odaigahara with the guidance of my favorite friend in Nara who suggested the mountain because they knew that I love moss and mushrooms.
It's hard to find mushrooms and moss in Tokyo. I see them at the roots of trees in the park, but it's very rare and feels like almost a miracle when I discover them! So I was excited for this journey, as the friend said "you can find a huge amount of moss and mushrooms on Odaigahara."
Mt. Odaigahara is a special natural monument that is located on the border of Nara and Mie. It has been selected as one of Japan's 100 Famous Mountains and 10 most Famous Views. It is amazing that the whole mountain is a special natural monument.
I don't usually go to the mountains, so I couldn't really picture the beauty of Mt. Odaigahara. Instead, I only could only think of the Japanese giant salamander when I heard the word "natural monument", but even with that thought alone excited me quite a bit.
How do I go to a place that conjures up such images of the wild and deep backcountry of the mountains? On this occasion, my friend picked me up at Kintetsu Kashihara-Jingu Station and we started off to our destination by car. However, there is also a bus that runs from Kintetsu Yamato-Kamiichi Station to Kami-kitayama Village, where Mt. Odaigahara is located. Kami-kitayama Village has accommodations with hot springs, so it's a good idea to stay there.
By the time we entered Kami-kitayama Village by car, it felt like we had indeed gone deep enough into the mountains to reach the fabled mountain, and the natural scenery was amazing.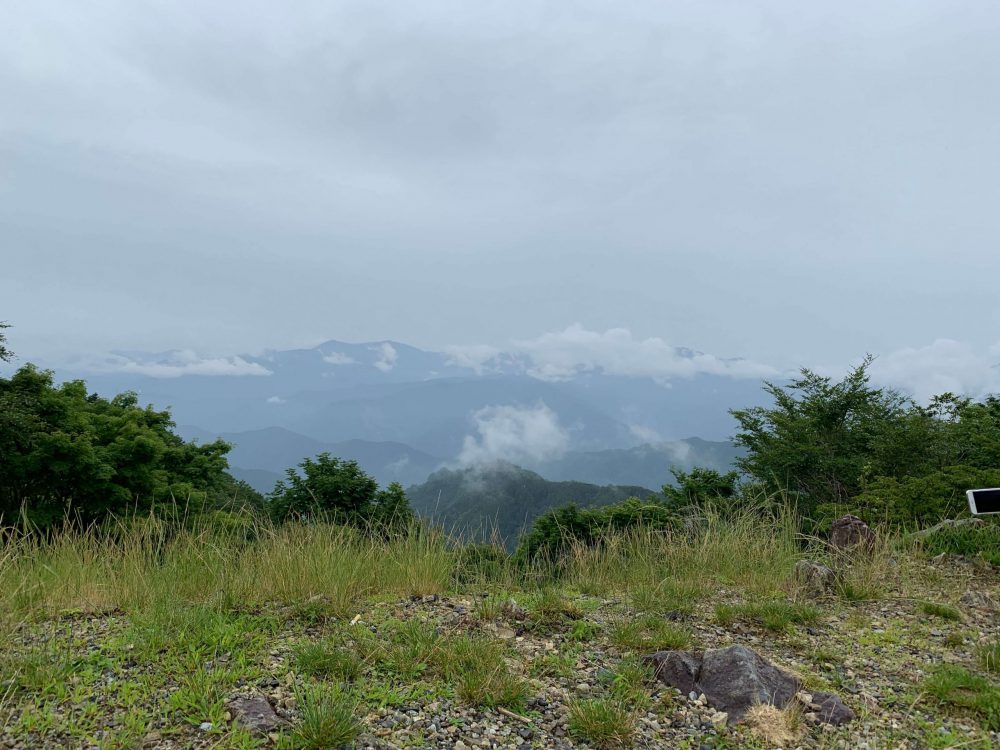 First of all, we headed to the Odaigahara Visitor Center.
This nice wooden lodge-like building is the starting point for exploring Odaigahara.
Here, tourists can learn about Odaigahara's nature, hiking routes, and prepare before starting out.There are also commemorative ink-stamps and a booth with a glass floor which people can look out through to get a nice view over the trees.
After taking a brief restroom break, we started off on our journey!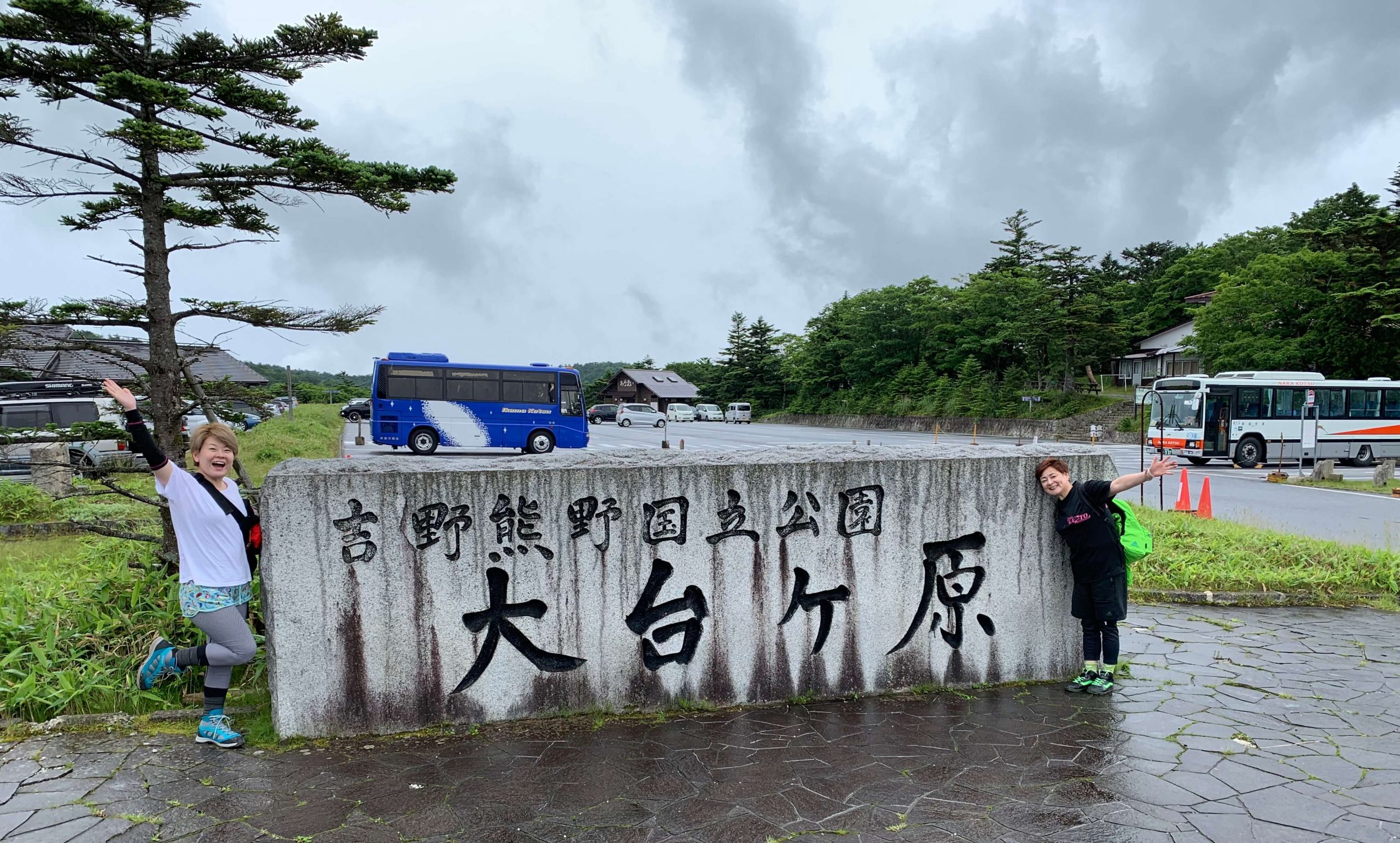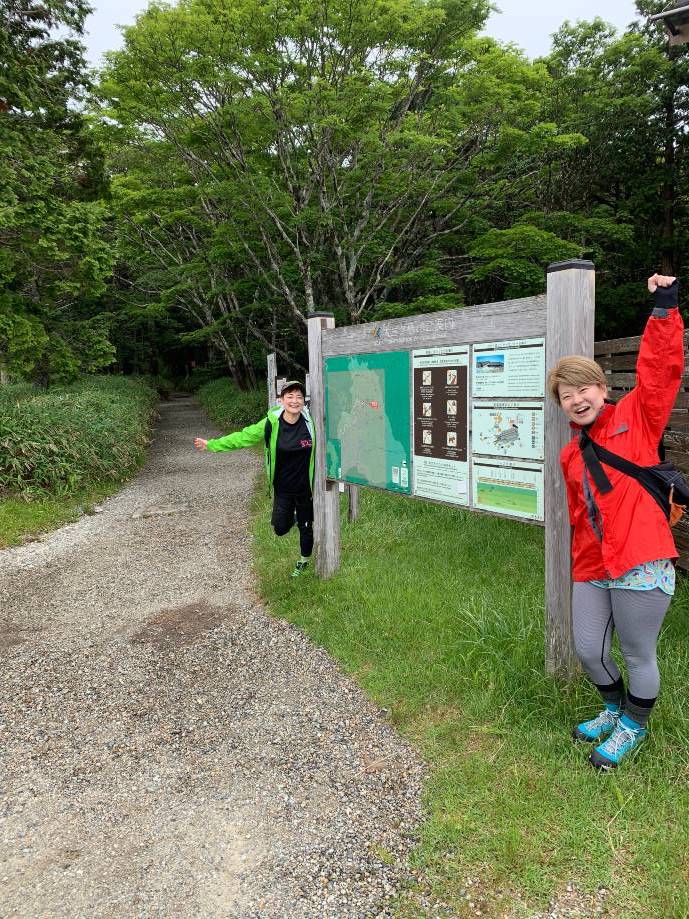 Breathing in the wild scents and slightly moist forest air, I felt as though I was walking into a fantasy world depicted only in anime films. In the forest, beautiful, flowing water skipped from stone to stone and I was suddenly enraptured in a child-like mood, jumping from the wild grasses to a boardwalk of the path.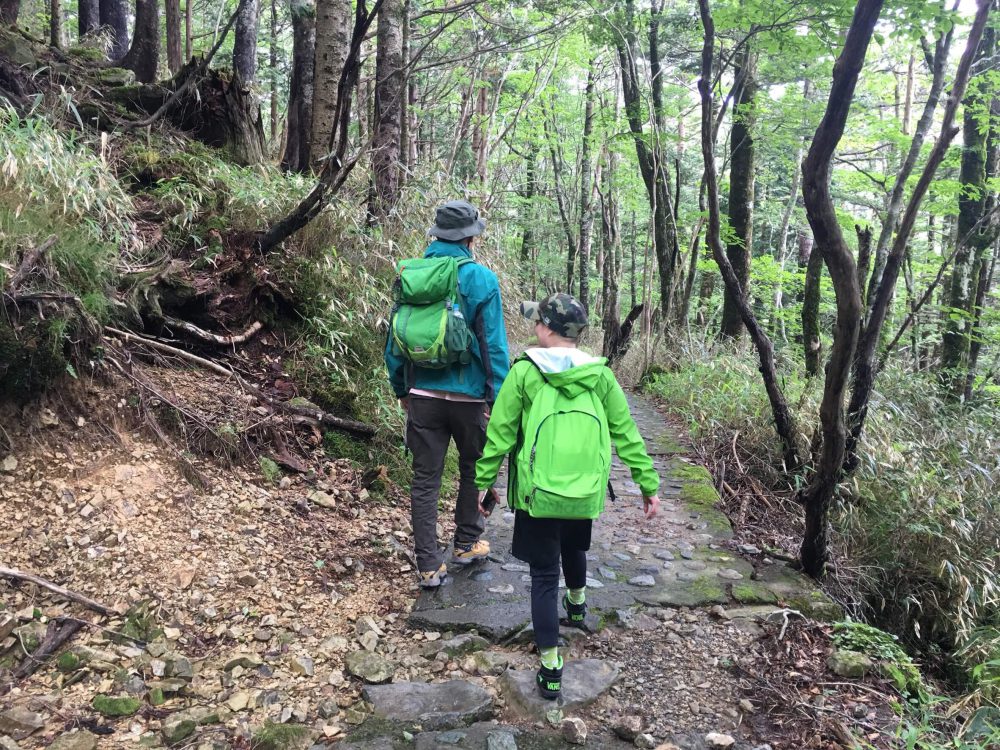 By the way, don't worry if you are not very athletic. There are various courses that beginners to advanced hikers can enjoy, so you can choose a course that suits your physical strength without overdoing it.
The staff at Visitor Center are also very kind, so it's a good idea to ask them for advice before you start. There are also official guides at the Visitor Center, so if you are not sure about which course to choose, you just go with someone who knows what they are doing. I recommend going with a guide, as you can fully enjoy the charm of Odaigahara with them!
http://vill.kamikitayama.nara.jp/guide/
This time, we chose the not-so-rugged Higashi Odai course as I am a beginner. Of course, you will need to have solid equipment as you are stepping out into the deep mountains. That being said, beginners can still greatly enjoy walking here.
Most of the roads are gentle like this.
As soon as I entered the forest, I found a lot of the moss and mushrooms that I had been longing for, so I was really excited. The appeal of moss is that it grows slowly in moist environments, creating a beautiful sense of depth in the forest. I found myself asking questions like "how long did this moss take to cover this fallen tree like a work of art?"
I immersed myself in happiness by gazing at the moss that glistened with raindrops like sparkling gems.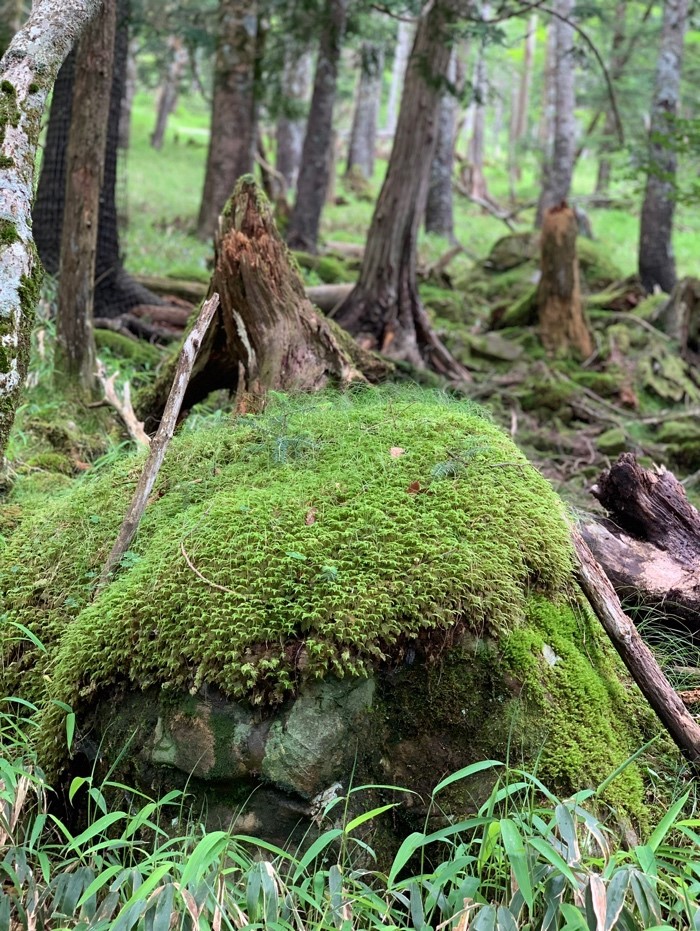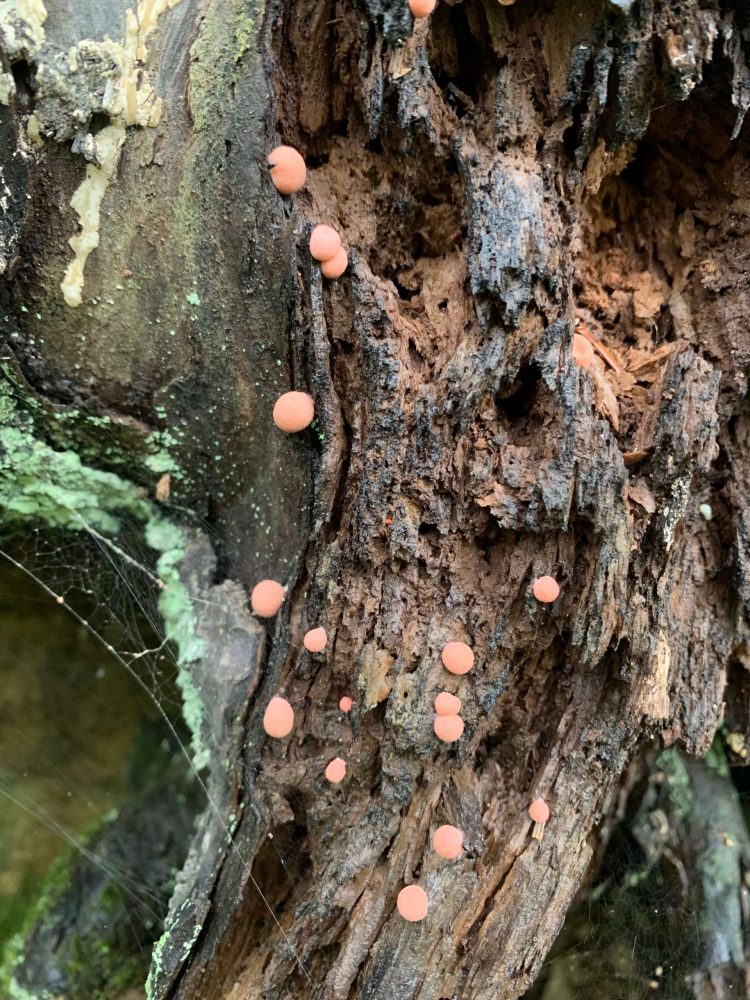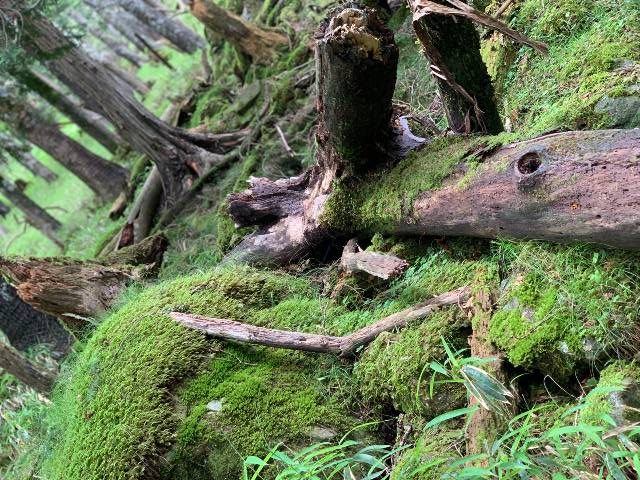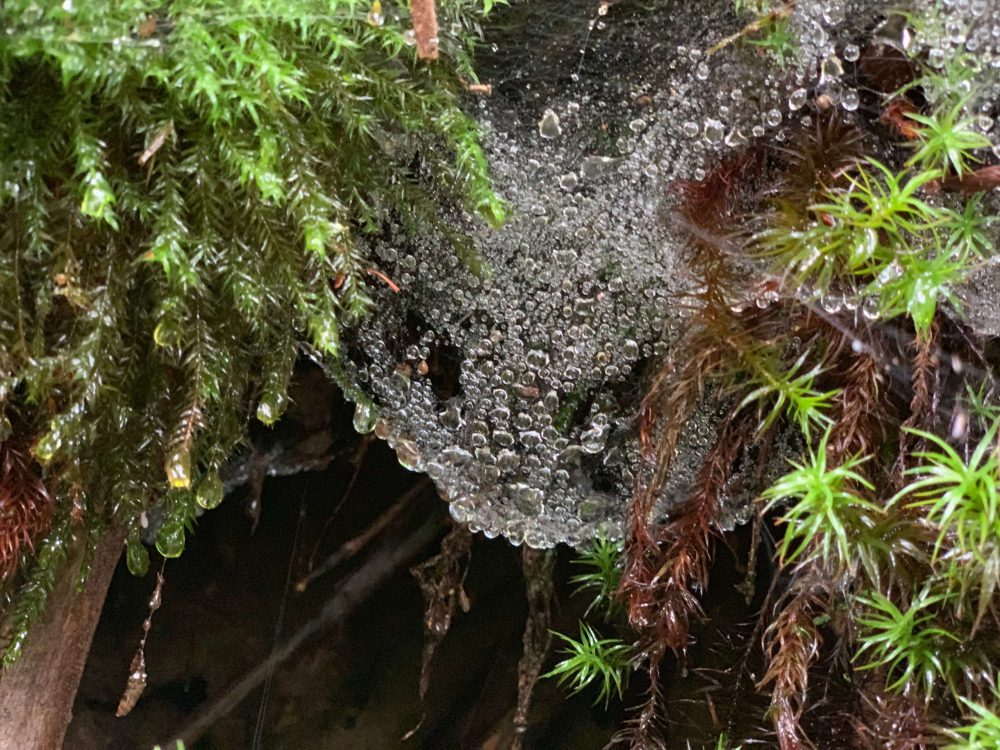 The mushrooms that grow between the moss and that emerge from the gaps in the trees are also pretty. Upon seeing such moss and mushrooms with my own eyes, I realized that "the forest is alive".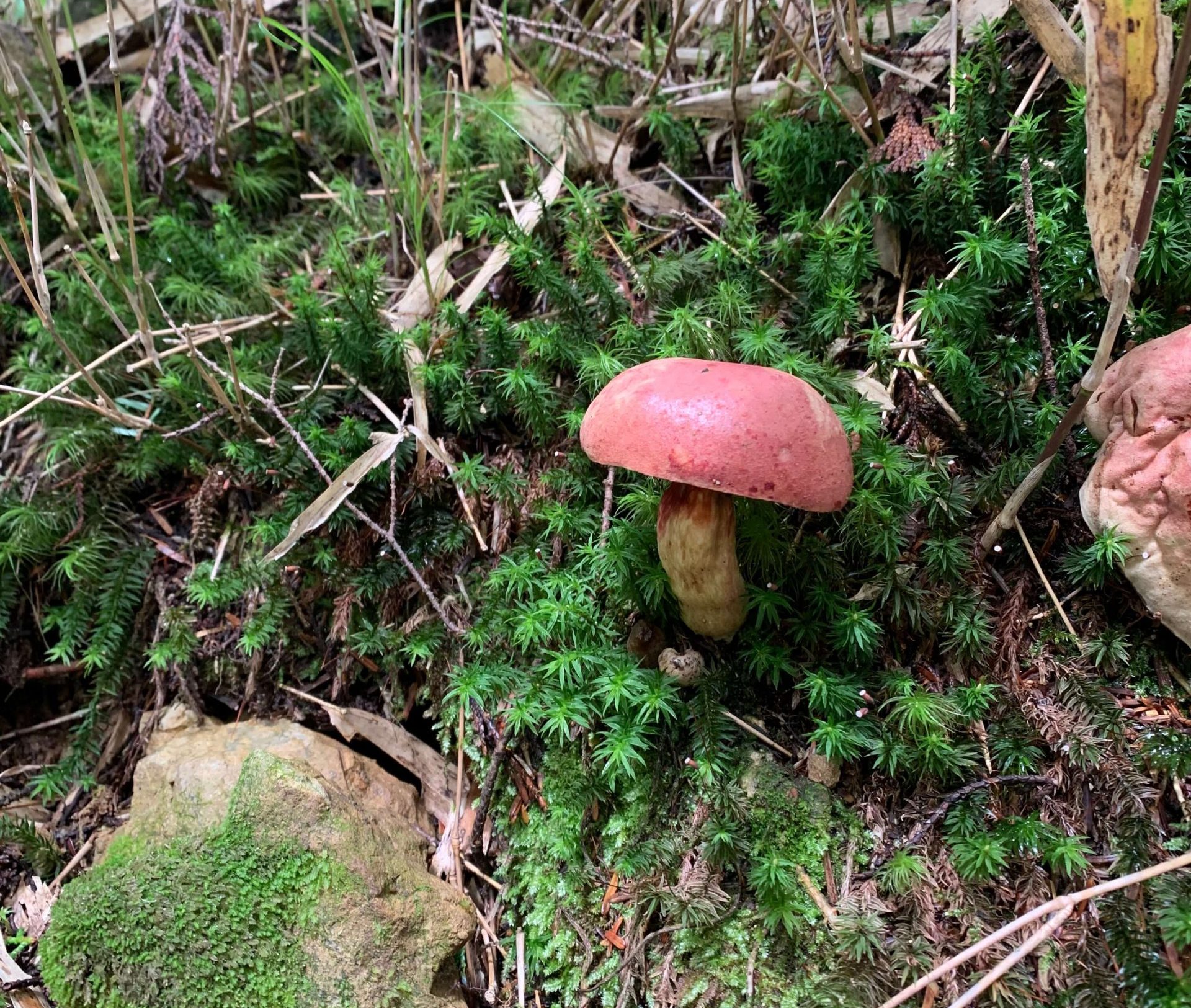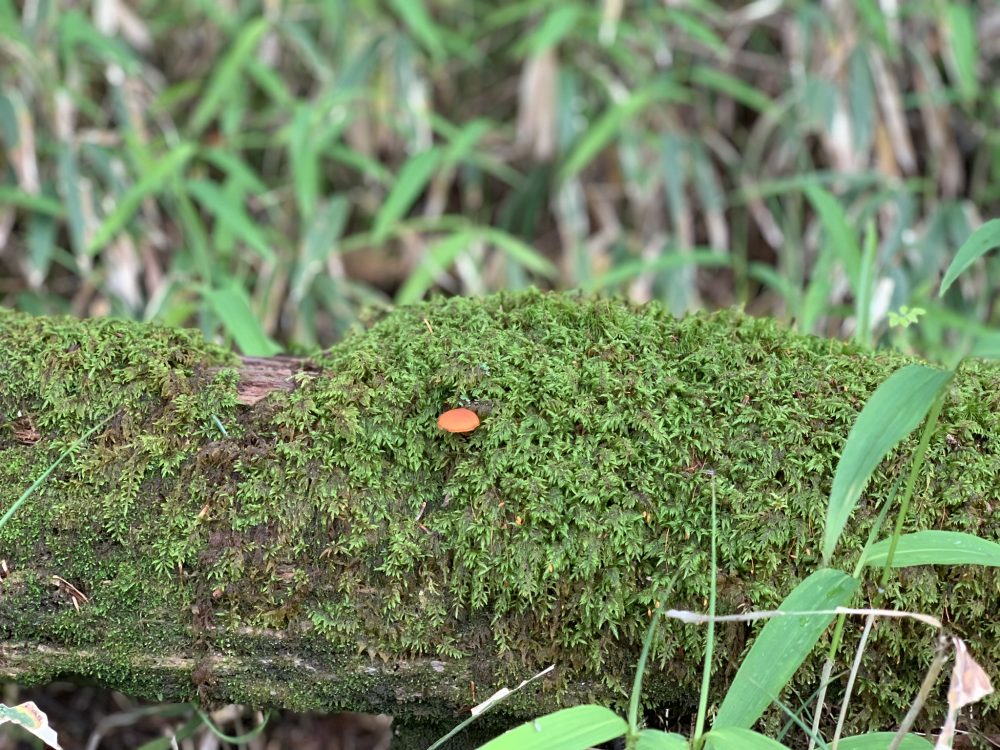 What do you think? A world like that of Ghibli or Winnie the Pooh spreads out before you as soon as you step into the wild here, so why don't you take a walk on Mt. Odaigahara?
I myself was busy taking pictures and observing the moss and mushrooms.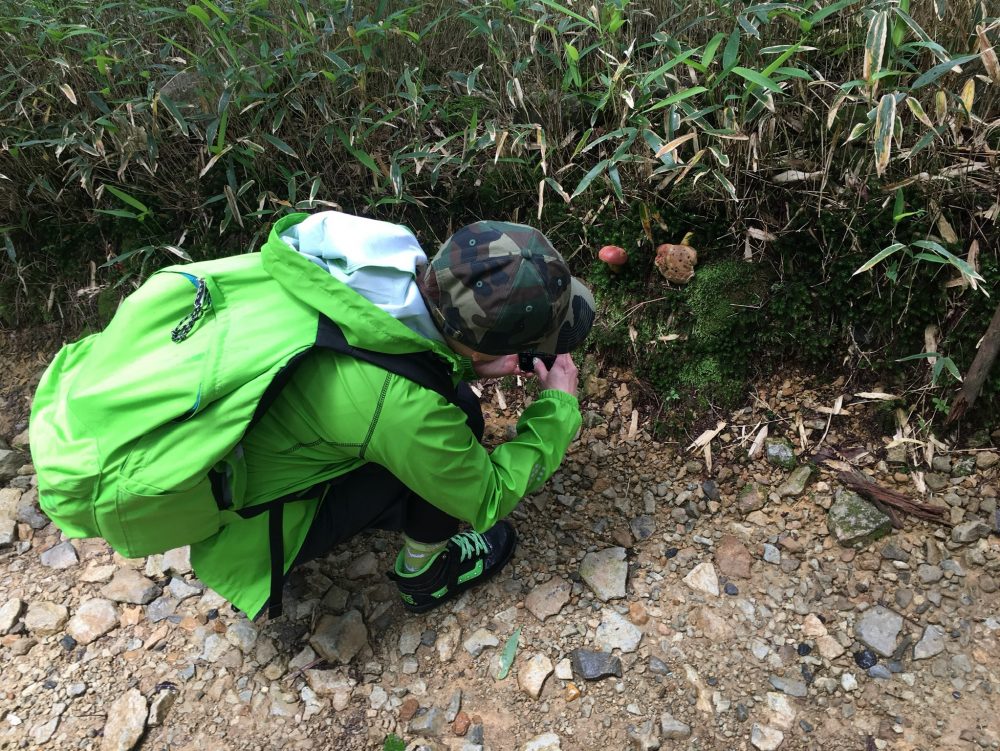 Recently, moss and mushrooms tourism has been booming with "moss girls" and "mushroom girls" touring the country and looking for healing items related to these lifeforms. While it's nice to make a small forest in a glass bottle at home, I would like everyone to fully inhale the scent of the forest within the great nature of Odaigahara. I want you to take relief from your daily fatigue through the sight of various kinds of mushrooms and moss.
Of course, there are many ways to enjoy Odaigahara other than mushrooms and moss.
"Daija-gura", an observatory which is located on a steep cliff, is one of must-visit locations here. As I approached Daija-gura, the number of rocky areas suddenly increased, so I needed to watch my step in order to navigate through safely. I walked a little worrying and thinking, "I'm going up, but can I get back properly?" I finally arrived at a wider area where Daija-gura overlooks a cliff just below. My legs were tired so I couldn't go to the very edge, but those who are brave can definitely check it out for themselves.
The scenery of the deep valley below was wonderful and looked like something out of an ink painting. Though I was clinging to the rock for safety, I was also very impressed by the view and was surprised to notice that I could see clouds below where I stood.
On the Higashi Odai course, you walk on a relatively gentle road and if you do your best at the end, you can see scenery like this. I hope everyone tries it!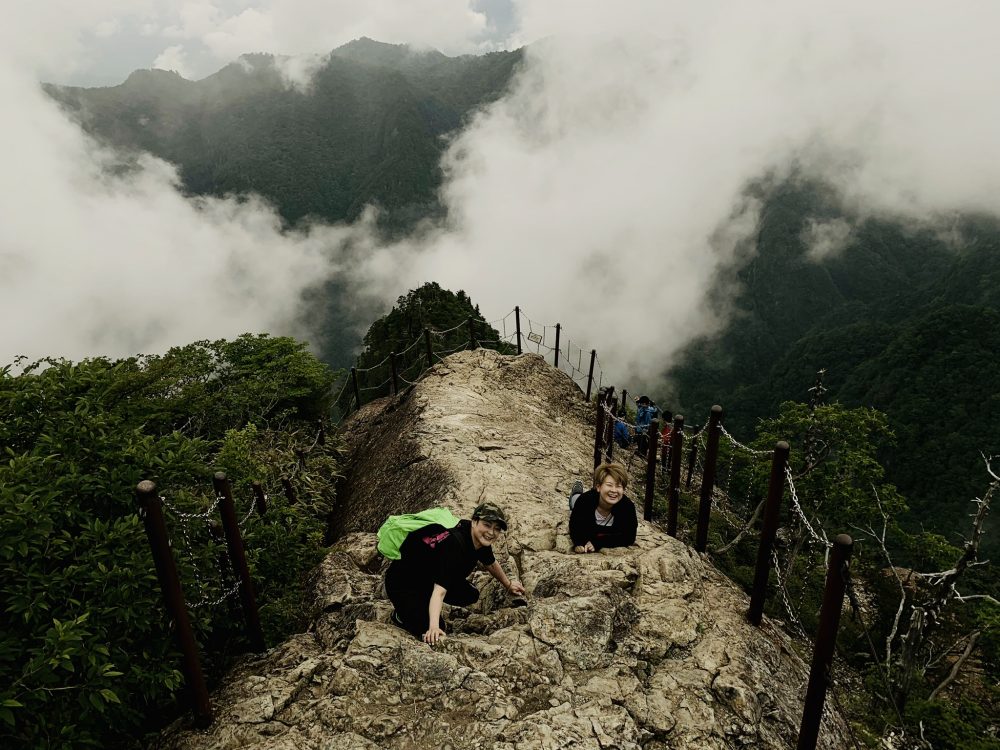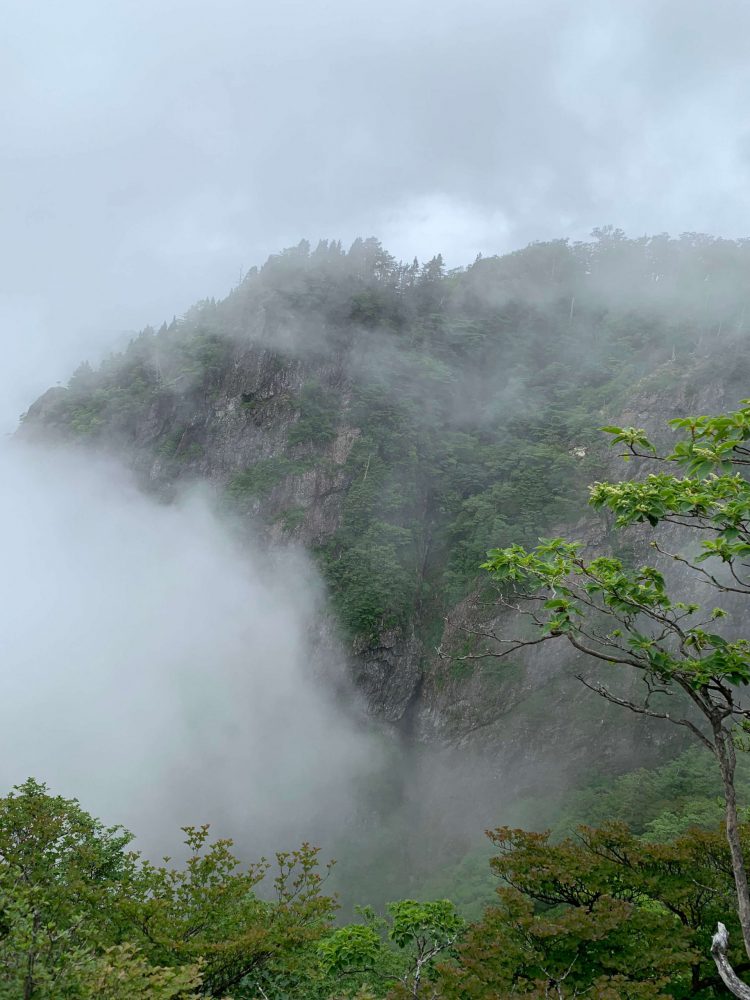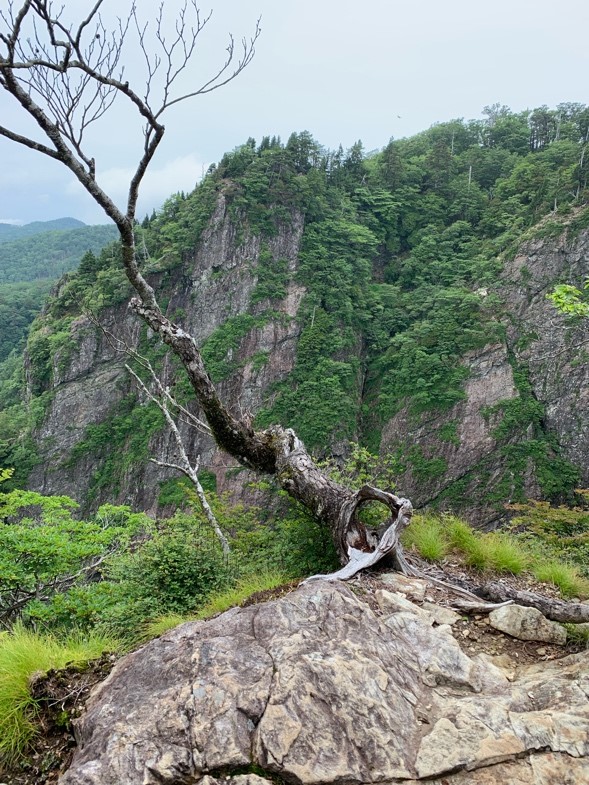 After exploring the forest, we returned to the visitor center for a delicious lunch.
There is also a restaurant at the center that serves food that is very filling. The curry was spicy and tasted authentic.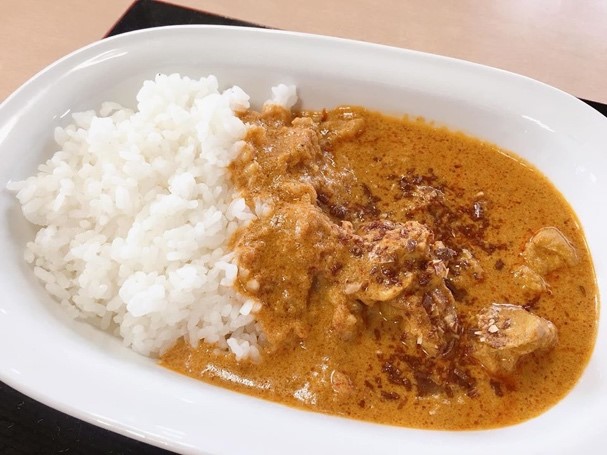 Information on Kamikitayama Village: