Yoshinojingu Station is a stop located just before the sightseeing hub that is Yoshino Station on the Kintetsu Yoshino Line in Nara Prefecture. Disembarking at Yoshinojingu Station, and after about a 5-minute walk, you will see an old traditional Japanese house that looks like a location where an old grandma would live in the countryside. The name of this old house is "Rental Villa Tokinoya." It is an inn that accommodates a single group for overnight stays.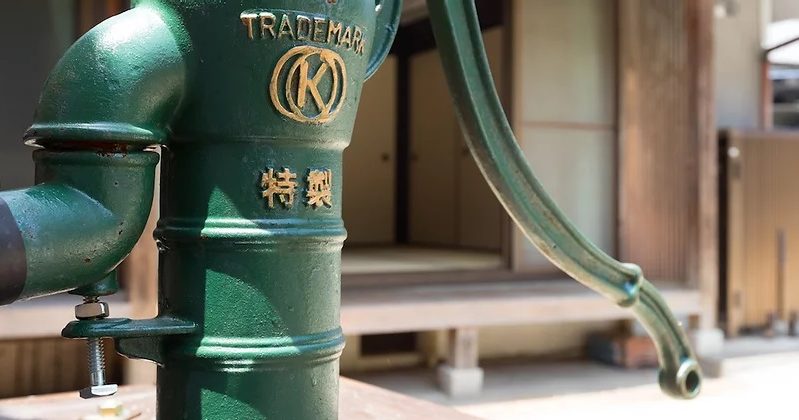 Even though it does not have a hot spring or luxurious meals comparable to those found at ryokan or hotels, this is a place where you can enjoy the good qualities of Yoshino and embrace a quiet and relaxing time. In this article, I will give you my perspective on staying here as a travel-loving writer.
What kind of inn is Tokinoya?
Tokinoya is an inn that accepts 1 reservation per day. It is a renovated old private house built in a quiet residential area of Yoshino Town that has been open since 2018.
When the owner from Osaka visited Yoshino Town, she fell in love with this old traditional house at first sight and decided to create an inn where you can experience a slower countryside-style life, immersed in the rich nature of Yoshino in all seasons. By the time it opened, it had undergone many renovations such as the construction of a new bath, a full renovation of the kitchen, and the replacement of tatami mats.
Check-in
As of 2020, in response to the epidemic of Severe Acute Respiratory Syndrome (COVID-19), Tokinoya is now able to complete everything from reservations to guest departure without face-to-face contact. Upon arrival at the site, guests can now receive the inn's door key directly from the lock box at the entrance using a pin code provided upon making reservations.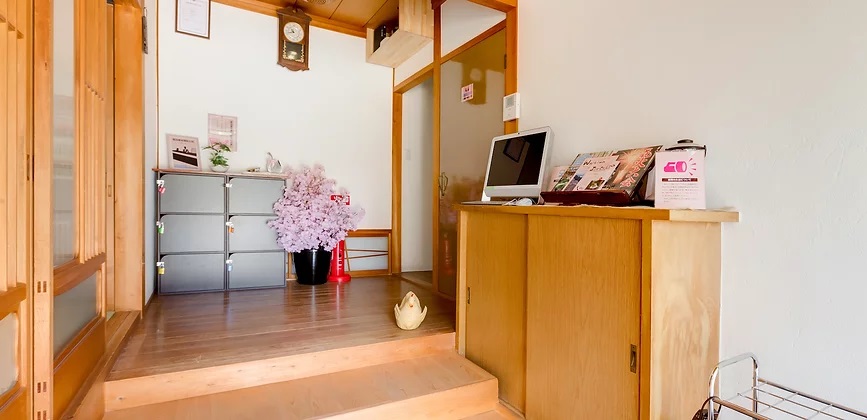 The moment you open the sliding doors, you are greeted by a large entrance hall with a pendulum clock in front, an artificial flower display of cherry blossoms, and wooden shelves. "Wow, it's so beautiful!" I thought to myself. When I think of an old traditional house, I get the impression that it should have a damp smell, but that was not the case at all here. I felt that the whole building was bright and clean from just seeing the entrance.
Although I was driven by an urge to look around, I went into the Japanese-style room to the left of the front entrance. Since the emergence of COVID-19, there is a thermometer and a guest list placed on a table for check-in purposes. In order to use the inn with peace of mind, I measured my temperature and filled in my name on the list.
Start exploring the rooms!
Two of the inn's four Japanese-style rooms that are connected to each other look out over an inner courtyard, and the corridor next to one room on the entrance side has a wicker table that is an ideal place for absent-mindedly looking outside… However, the only thing you can see is the cram school across the road…
By the way, the wooden ceiling support beams in the Japanese-style rooms are low because it is an old building. This is not a problem for children and many women, but be careful if you are over 170 cm tall. When you move around the Japanese-style room, you will be fascinated by the scenery outside, which could lead to an accident, so please watch your head when you are standing.
There is a reception room to the right of the entrance hall that was created only for the purpose of entertaining guests. It is a luxurious space with a spacious sofa, music player, and fireplace-like heater. There are also novels, manga, and illustrated books lined up on a bookshelf, so you can enjoy the luxury of reading a book on a large sofa while listening to music!
Spending time in the large outside courtyard is recommended on days when the weather is nice. There is a traditional-style water well with a hand pump in one corner of the courtyard, so you can enjoy fresh vegetables and fruits chilled with well water. You might want to have a BBQ and light fireworks in this courtyard, but unfortunately Tokinoya strictly prohibits any fire-related activity on the premises. Also, if you make a noise in the courtyard, your voice will echo throughout the quiet residential neighborhood, so you should not be inconsiderate to your neighbors.
Can you cook meals? Can you buy them?
Tokinoya does not provide meals, so you have three choices: self-catering, eating out, or prepared meals.
I wondered to myself, "Is there going to be a wood-burning stove in this traditional house? " but I found that the renovation given to the kitchen by the Tokinoya family is actually very modern! Three-port IH heaters, large refrigerators, pots, microwave ovens, toasters… everything that you would find in ordinary households was available here, and there were even appliances such as large rice cookers and high-speed ice makers that are rarely seen in homes.
There is also an IH cooker for the table and a hot pot, so it could be a fun idea to cook curry and hot pot dishes together when you are visiting here with many relatives or friends. Various types of tableware can also be found in the kitchen, including children's tableware, and paper-based products for those who don't want to wash dishes.
In the case of self-catering, you can use the seasonings provided in the inn's kitchen, but you must procure the ingredients yourself. The nearest (about 1km away) supermarket is a small store, so if you want to prepare a meal with a lot of ingredients, you may want to drive to a larger store in a neighboring town. By the way, there is a vending machine in the parking lot, so you can purchase tea and juice whenever you want.
Businesses like Uber Eats will not deliver to Tokinoya. If you don't want to cook or clean up while traveling, it's better to bring your own prepared meal or make a reservation for a catered lunch/dinner, which needs at least a day's notice in advance. I didn't make any reservations on that day, but the nearby Rairai-hanten restaurant could deliver food to me on that day, so I went with that option.
The water area is shiny
When it comes to staying in an old traditional house, the situation concerning access to washrooms can be a concern. Tokinoya was created to accommodate up to 12 people at once, so there are two private restrooms. What's more, you can wash your hands and dry them with a jet towel in the privacy of the same room. In addition, the separate washroom comes equipped with two washbasins and two hair dryers.
There was only one bathing room, but the bathtub is large enough for me (about 163 cm tall) to stretch-out my legs. The room itself was also quite large. Amenities such as towels, soap, shampoo and tooth brushes are available for guests.
I was most impressed when I was looking around the wash area and found that the dressing room contained a space heater. Yoshino's winter season often gets very cold as snow accumulates, so it's nice to keep the dressing room warm! It also has a ventilation function, which is an excellent way to cool your body after bathing in the summer. Just this little bit of attention to comfort will surely improve the experience here for all customers.
Check out at 18:00! Enjoy taking your time
Unlike ordinary inns, the check-out time for Tokinoya is 18:00 (6pm)! This is great for sleeping until noon, or watching a movie on the big TV here. However, my recommendation is to take a ride around the area using one of the free rental bicycles provided by the Tokinoya family.
The area between Tokinoya and the Yoshino River to the north is called the "wood storage area," because various wood shops have been set up there. Visiting this area will allow you to feel the uniqueness of Yoshino, which is something that can't be found in bigger cities. Scenery of large stacks of timber, the scent of trees, and the sight of heavy machinery being operated are some of the many things that can be experienced here.
Yoshino Jingu Shrine, which is about 1.5km up Mt. Yoshino from Tokinoya, is also a recommended place to visit. If you visit early in the morning, you will feel as if you have monopolized the quiet and majestic shrine all for yourself. If you use a bicycle, it is difficult to go up, but easy to go down, so please breathe in the clean air of Yoshino to your heart's content while you ride.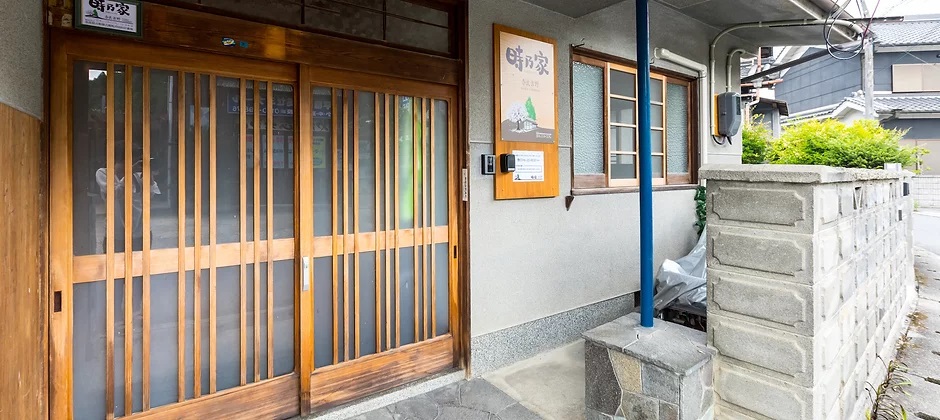 Tokinoya is a perfect place to spend leisurely time away from everyday life. After having stayed there once, I already miss spending my time lazily hanging about… I feel like I will visit this place again, not for sightseeing in Yoshino but only for the purpose of staying at Tokinoya.
Rental Villa Tokinoya
Address: 947 Tanji, Yoshino-cho, Yoshino-gun, Nara
TEL:080-7839-4438(12:00~18:00)
HP:https://www.tokinoya.info/
Parking lot:3 cars maximum