Here are some great restaurants to eat at in Yoshino, Nara Prefecture!
If you are wondering "where should I eat…?" I would definitely recommend these locations.
I will introduce 5 delicious restaurants in parts 1 & 2.
\I will introduce the following restaurants in Part 2/
【Part 2】
In this article, I will introduce a ramen shop in an unexplored area which frequently sees long lines of customers and an authentic handmade hamburger restaurant which is very popular among motorcyclists.
Ramen Kawa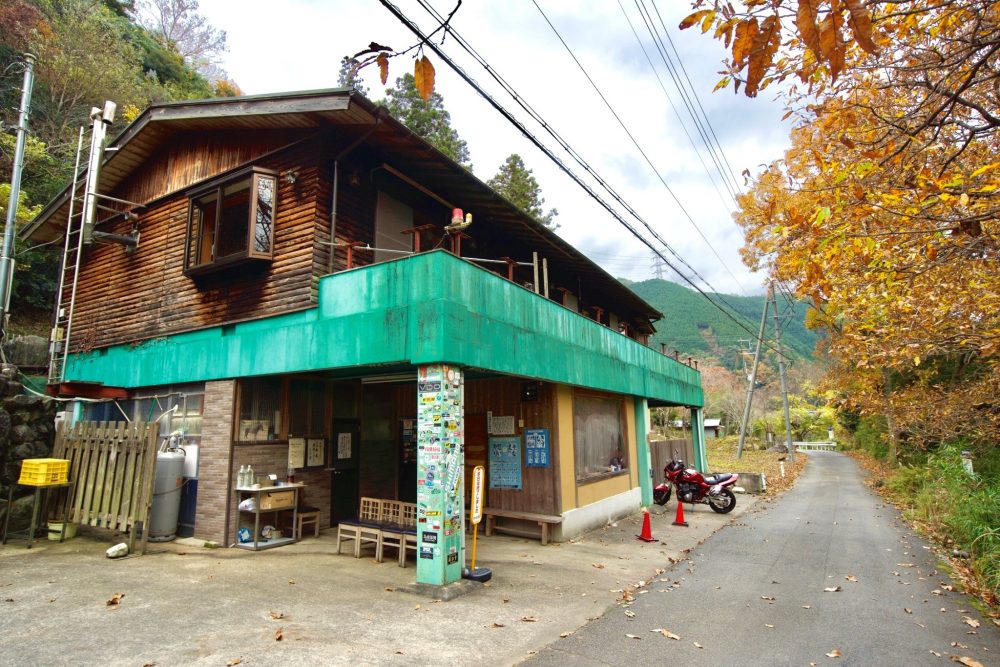 THIS IS the SECRET AREA! At "Ramen Kawa", you can taste the exquisite "salt ramen" with a special taste that only exists here.
The salt ramen and tuna bowls made by a master cook (who was a former sushi chef), are exceptional!
Many people come from far away to get a taste of this unique ramen.
Kawa is so popular that during the busiest tourist seasons, ramen may be sold out as soon as it opens at 11:30am.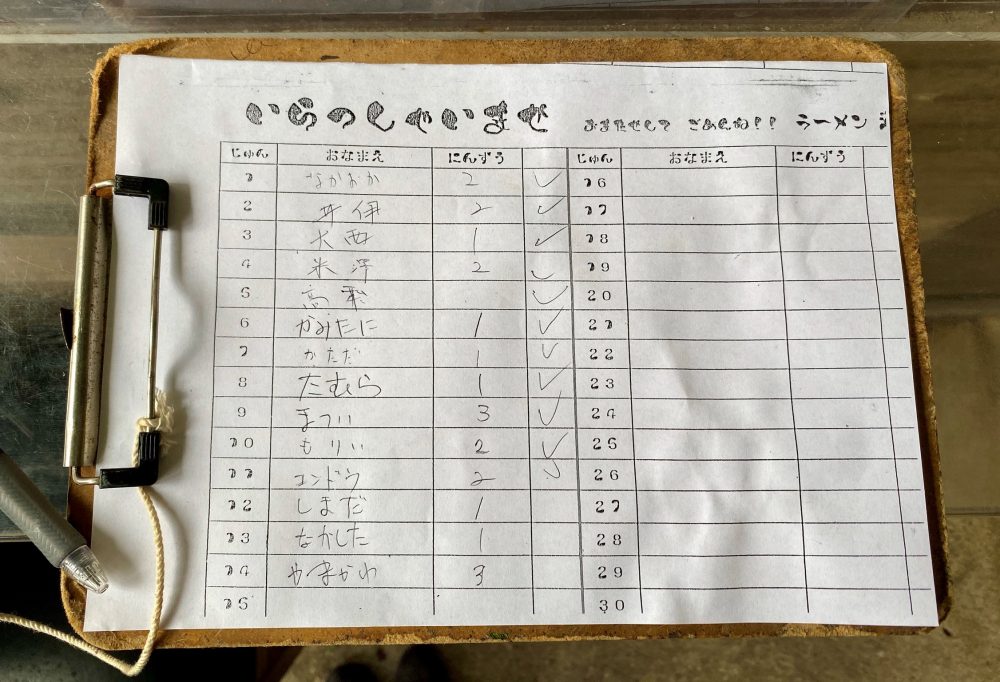 ↑Reception table at the storefront
Kawa does not accept reservations in advance, so when you arrive, write your name and the number of people on the reception book and wait for your turn in front of the store.
Due to limited stock, ramen may be sold out at the reception before opening!
(On Saturdays and Sundays, I recommend you visit as early as possible)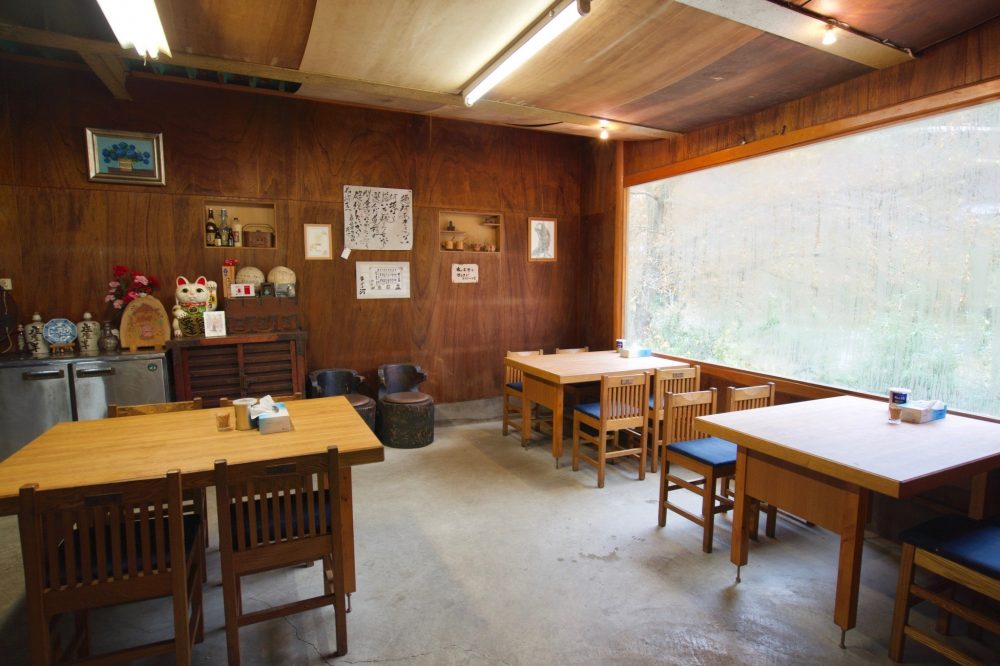 ↑Kawa has a cozy atmosphere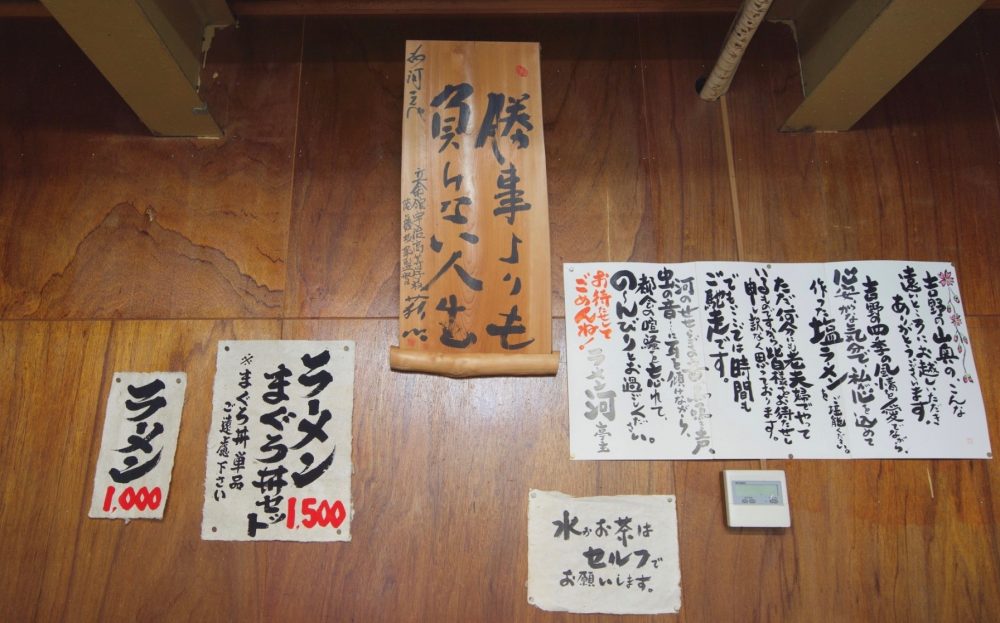 There are only 2 menu items: ramen ¥1,000 and ramen and tuna bowl set ¥1,500!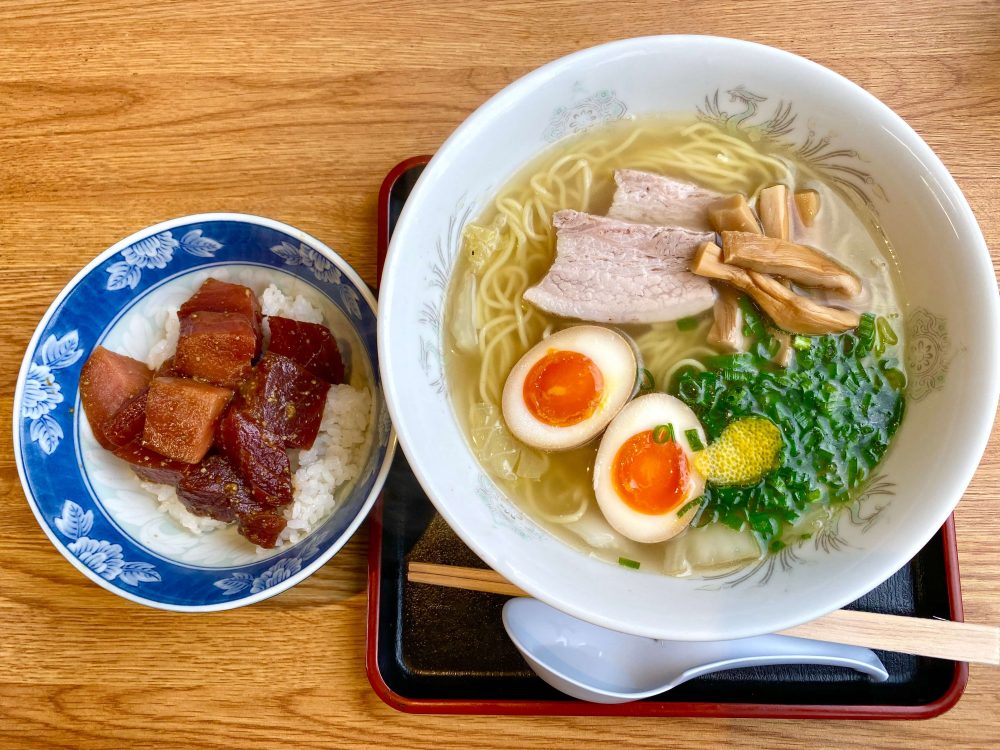 ↑ramen and tuna bowl set ¥1,500
The salt ramen has a rich chicken broth, salted to perfection with a subtle hint of yuzu citrus flavoring.
I have never eaten delicious salt ramen quite like it…
Half-boiled eggs and thick, umami-rich char siu are the best toppings for this ramen!
The tuna bowl, which is made up of large pieces of tuna, is also special!
This bowl, which includes vinegared rice, seaweed, and soy sauce with wasabi, is truly a menu option created by a former sushi chef. It's certainly delicious enough to draw people to the restaurant on its own.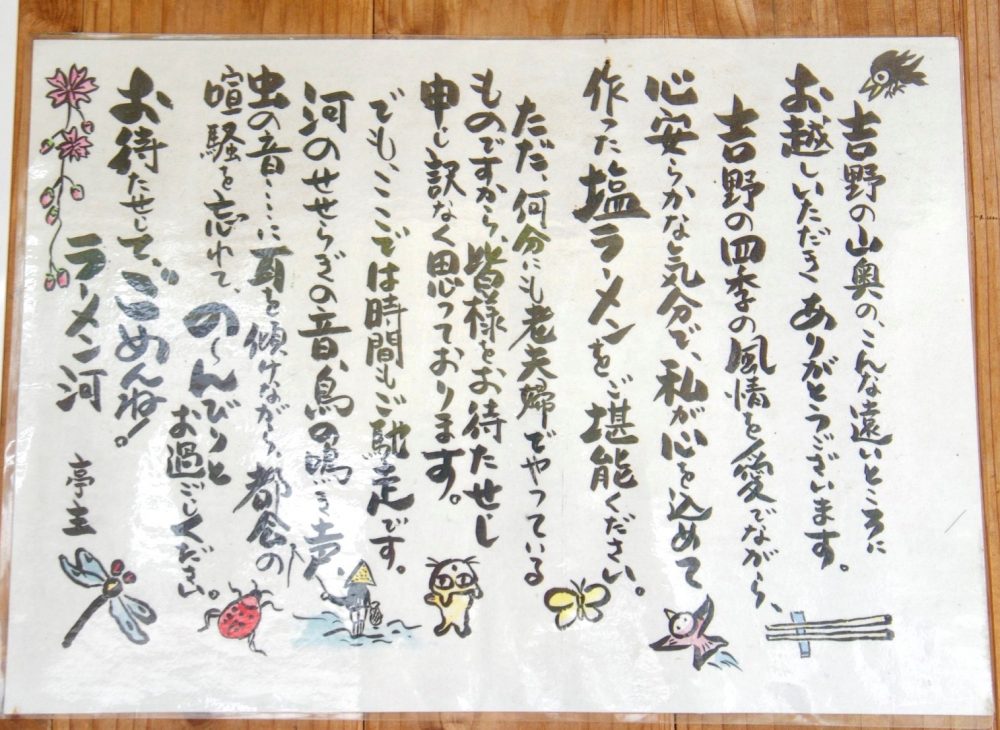 Why don't you enjoy this exquisite and unforgettable ramen that the master cook made with all his heart!?
Ramen Kawa
Address: 470 Natsumi, Yoshino-cho, Yoshino-gun, Nara
Open hours: 11: 30-14: 00 (Closes when sold out)
Regular holiday: Wednesday and Thursday
(*Business hours and regular holidays are subject to change, so please check with the store before visiting.)
TEL: (+81) 746-32-8384 (Japanese only)
Reservation: Reservation unavailable
Riders' Cafe Vintage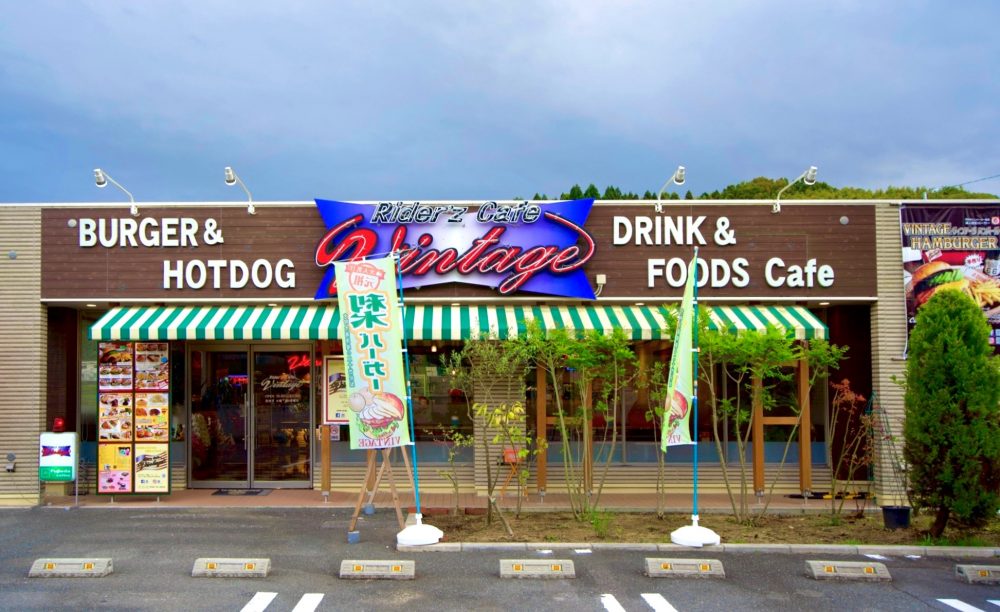 "Riders' Cafe Vintage" is a restaurant run by a motorcycle lover where you can enjoy authentic handmade hamburgers.
The shop, relocated and reopened in November 2019, has an outstandingly stylish and American atmosphere.
A lot of people come for the "exquisite hamburgers," whose fame has spread by word of mouth.
As the name of the shop suggests, it is a very popular restaurant among motorcycle enthusiasts.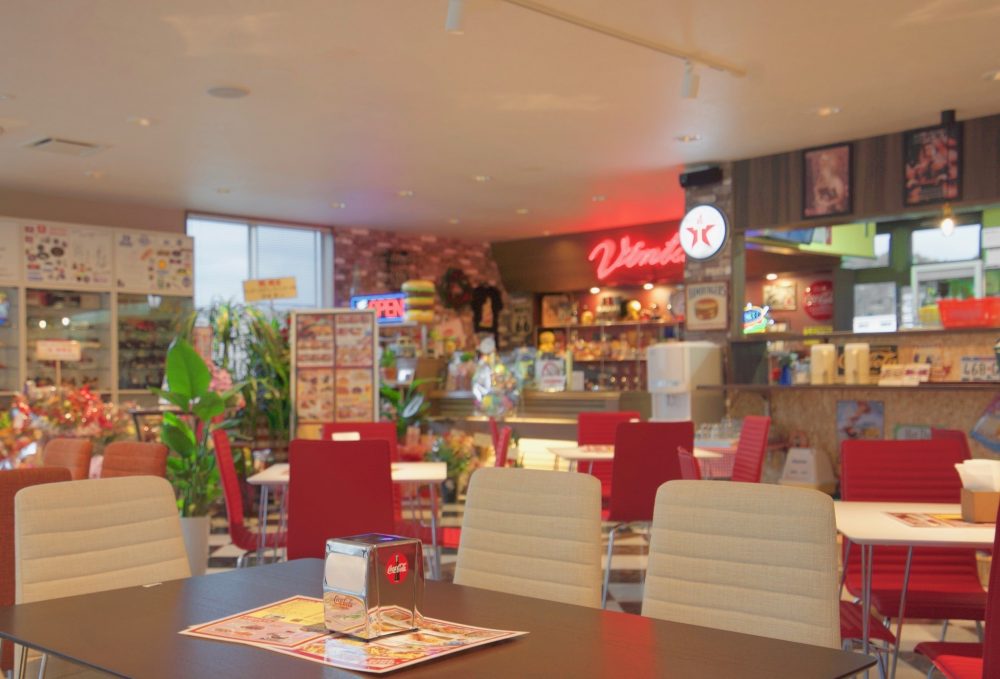 ↑ Vintage is a spacious and American-style diner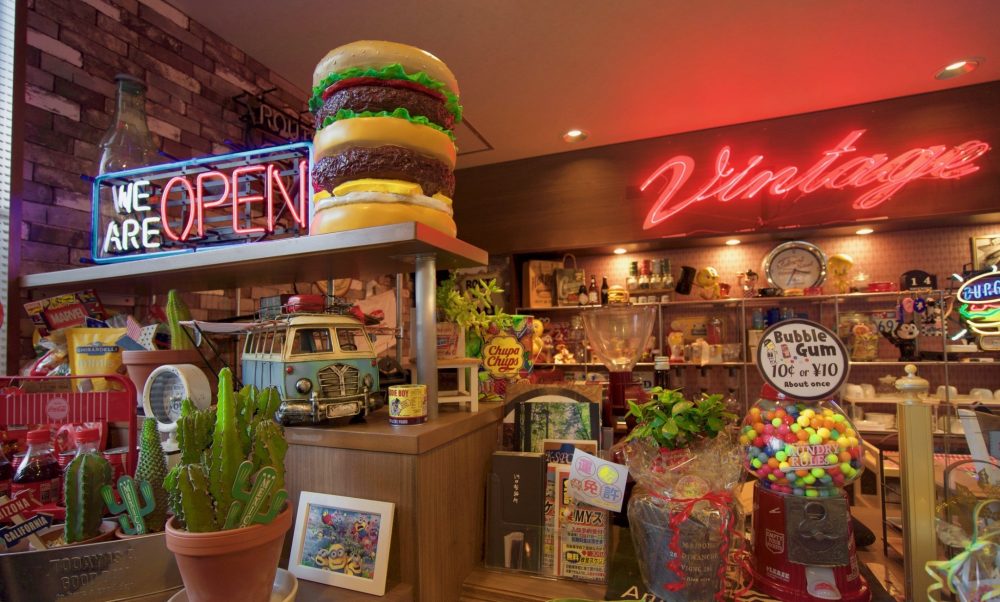 ↑ You can also enjoy a number of vintage items that create an American atmosphere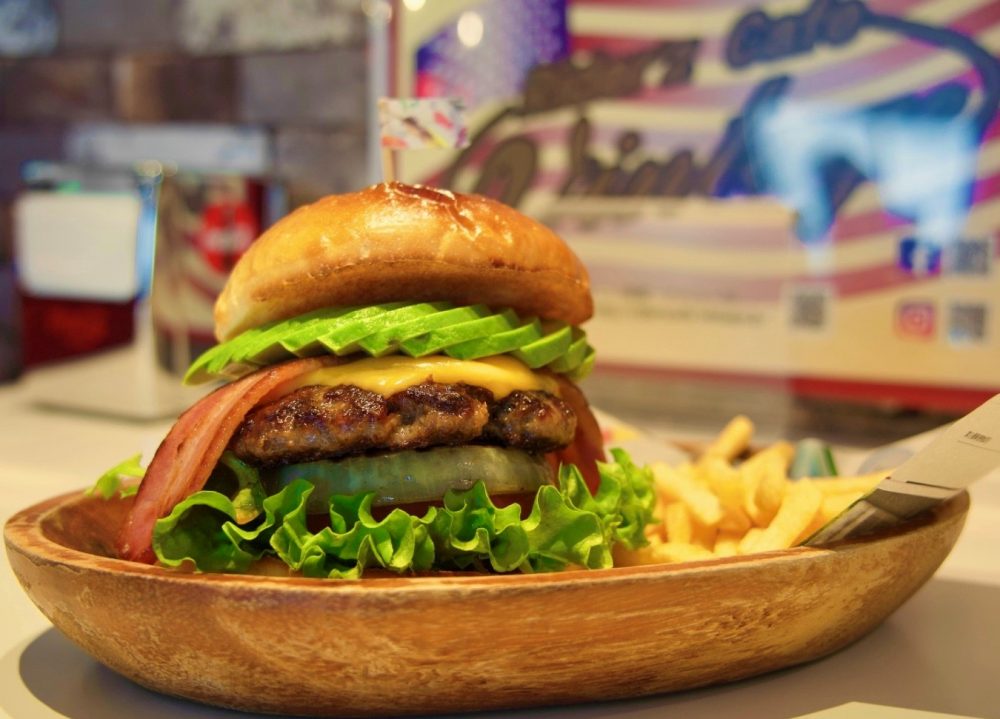 ↑ No.1 Popular! <Limited quantity> Vintage premium hamburger set ¥1,380(excluding tax)
This hearty hamburger contains avocado, thick bacon, onions, tomatoes, and more!
The combination of a juicy and soft burger along with custom-made buns is excellent.
Eating these hamburgers in an American atmosphere feels even more delicious!
It is a special dish and you can only taste it here!
There are other hamburger options like: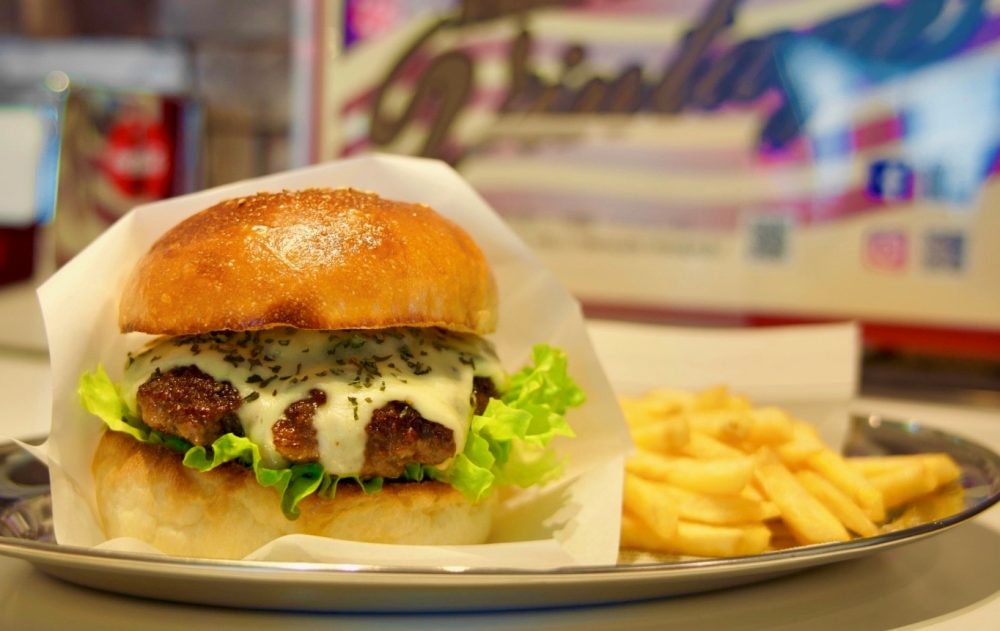 ↑Margherita burger set ¥ 930- (excluding tax)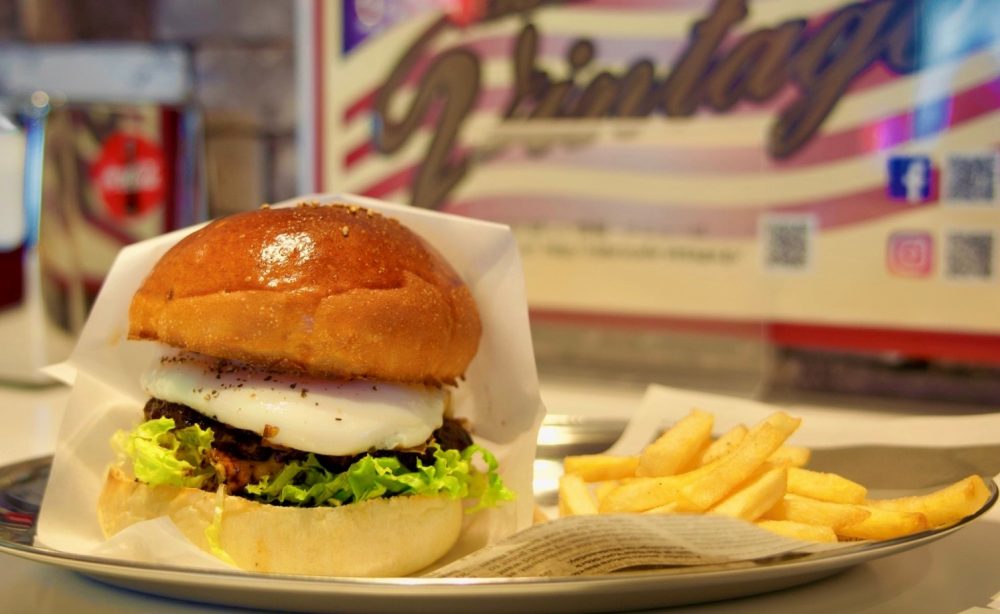 ↑Teriyaki burger with egg set ¥ 930- (excluding tax)
All the different burgers are delicious in their own right!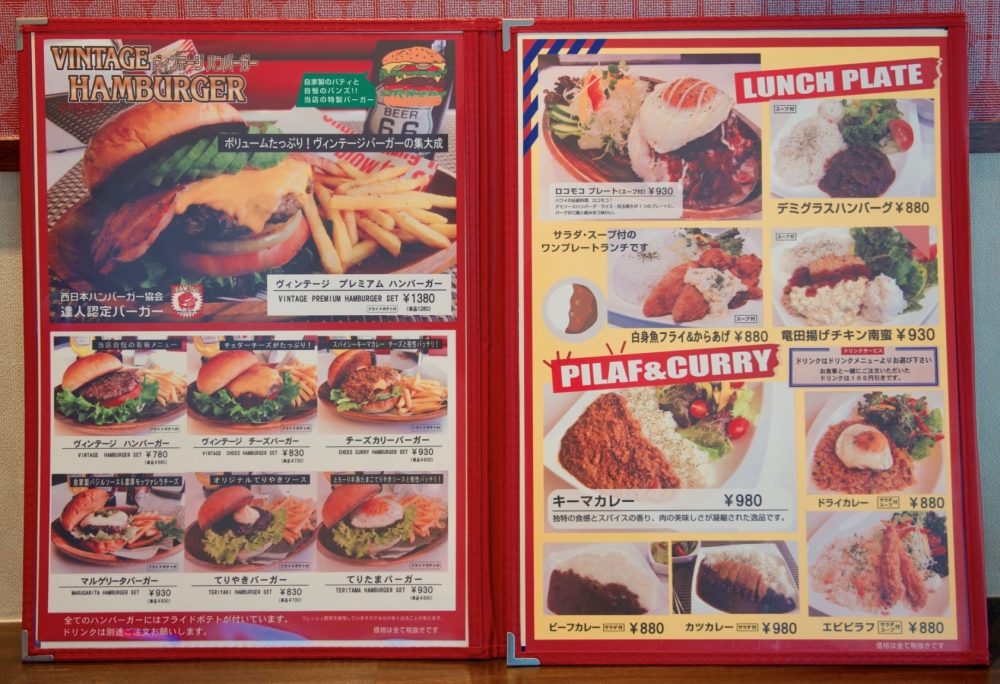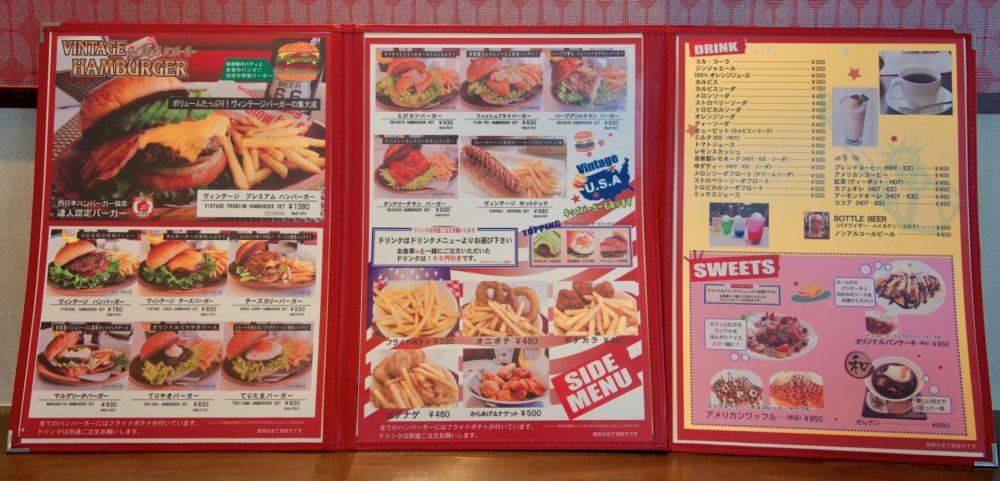 ↑Menu table
In addition to the burgers, other lunch options, cafe, sweets, and a kids menus are also available and are substantial!
Vintage is also a restaurant where you can enjoy a meal by yourself or with your family.
I highly recommend trying these specialty hamburgers!
Riders' Cafe Vintage
Address: 21-1 Shimobuchi, Oyodo-cho, Yoshino-gun, Nara
Open hours: 10:00-20:00 (L.O. 19:30)
Regular holiday: Every Tuesday and 4th Monday
(*Business hours and regular holidays are subject to change, so please check with the store before visiting.)
TEL: (+81) 747-55-4059 (Japanese-language only)
Reservation: Reservable (weekdays only)
HP: http://riderscafe-vintage.jp/index.html