*Shokudo means "restaurant"
Vol.1: Kunisu dining room / Yoichi Kasuya
When speaking of Yoshino, everyone thinks of the area's famous cherry blossoms!
But cherry blossoms are not the only attraction of Yoshino.
Of course, visiting the temples and shrines of Yoshino is good as well, but here I would like to introduce some shops and people loved by the locals.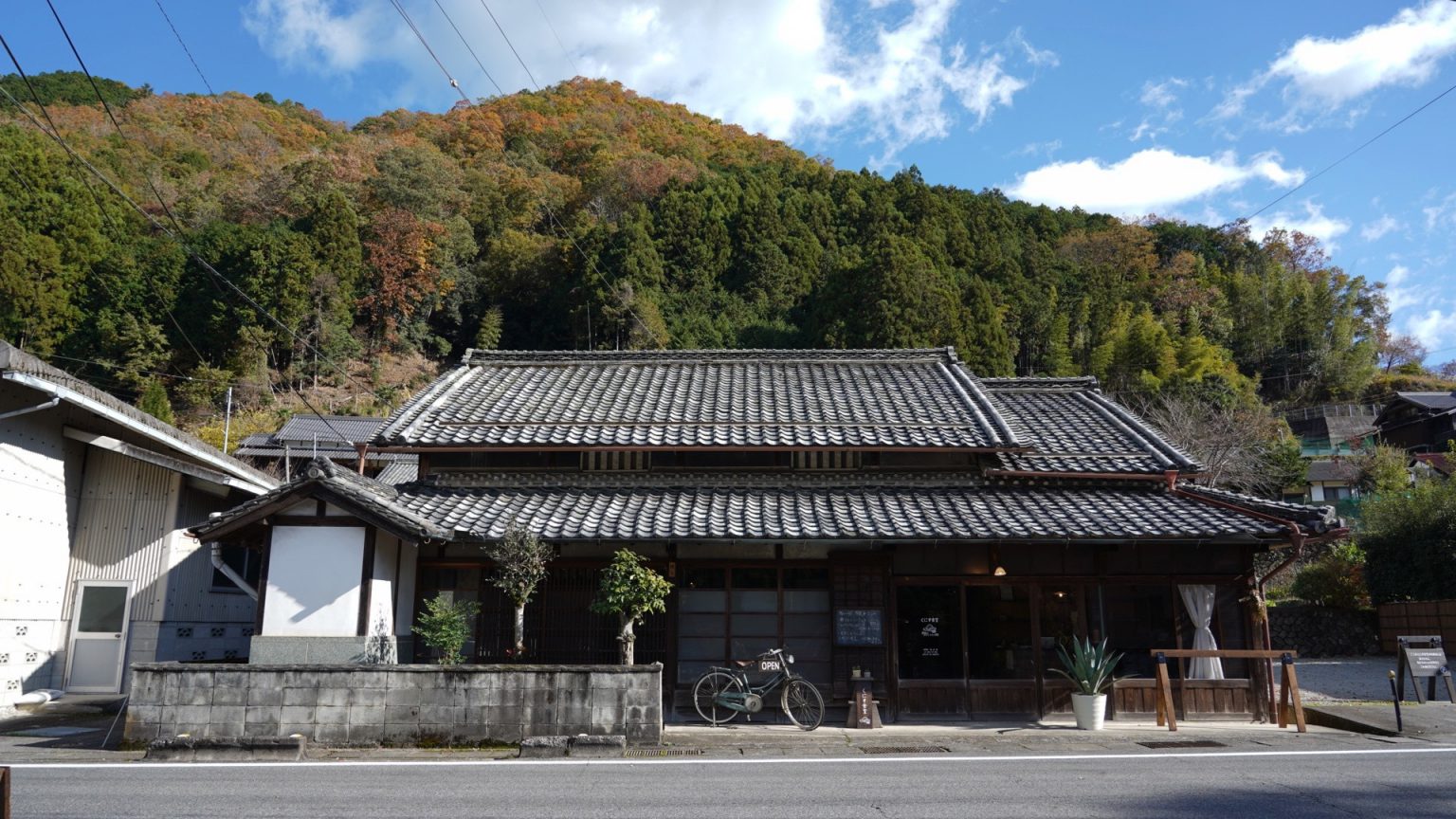 This old Japanese-style house that I fell in love with at first sight is called "Kunisu Shokudo," and is a renovated 100-year-old former drugstore. Once you step inside, you'll be greeted by cute items that wow ladies, and lovely furniture that impresses antique lovers.
There are various items that the owner Mr. Kasuya, who has great taste, handpicked for the store, all of which held my attention for so long that I did not want to sit down for quite some time.
Most of the furniture in the shop are old pieces taken from neighbor's homes that he made ready for the store by fixing or polishing them. His neighbors knew of his love for  antique items, so they made an effort to gather them for him. Mr. Kasuya was kind enough to introduce me to some of the pieces of furniture in his shop and told me about the story behind each of them.
He is dexterous and can easily make anything.
He also made the counter here with some of his friends.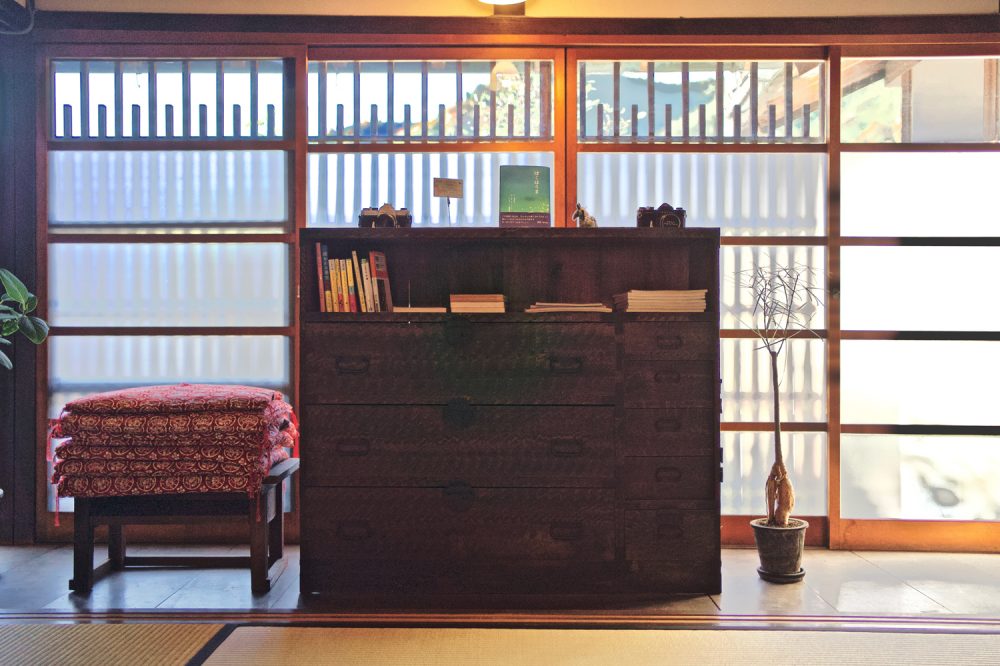 This is a chest of drawers that has been used for generations and was found sleeping in an old Japanese-style house. Now it is being used as a bookshelf in the restaurant.
Mr Kasuya said that "The landlord is very pleased that this chest of drawers is finally being utilized."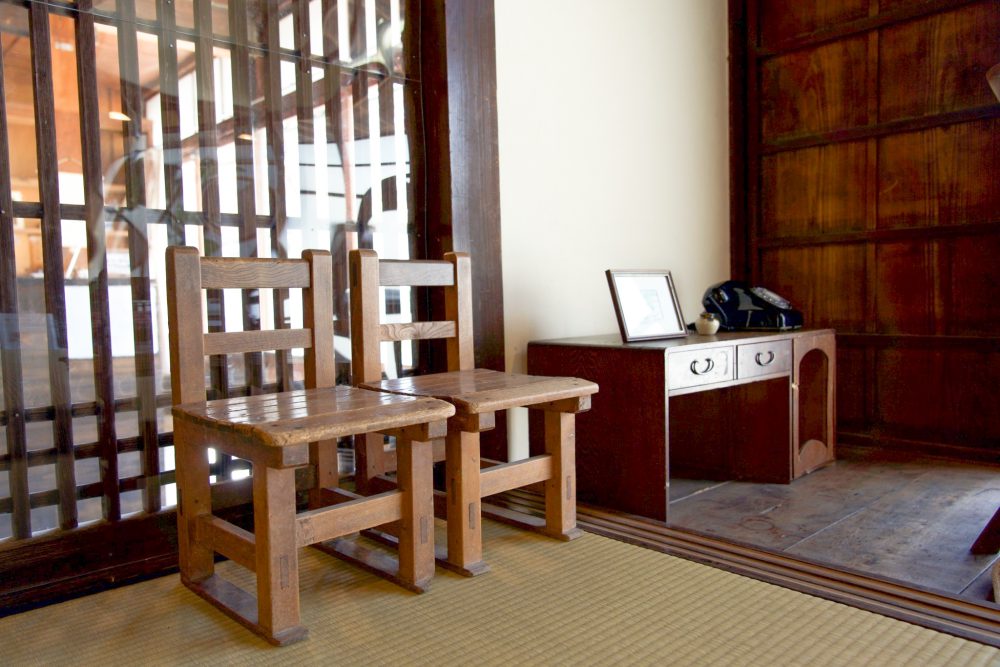 Children's chairs that fell out of use when a nearby school closed.
When small children come, they happily use these chairs.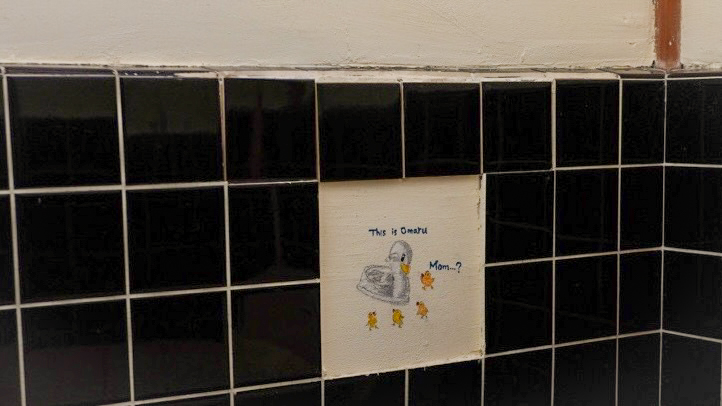 A cute message in the restroom.
The mischief drawn by Mr. Toshio, Mr. Kasuya's best friend who visited his house during the renovation, warmed my heart.
Now "Kunisu Shokudo" is a stylish place, but initially it was just full of old belongings since it was a vacant house for five years. However, Mr. Kasuya fell in love with the space the moment he found it and spent four months cleaning it with the help of the local people. He discarded unnecessary things, cleaned up trash, and  polished everything, finally bringing the home back to a livable condition again.
When he first moved to Yoshino as a worker in a government program built around assisting local towns, he knew very little about Yoshino, much less the Kuzu area.
He was inspired to come to Yoshino by the boss of his ex-workplace, who he says is a very nice person. He thought "I want to be like my boss! The childhood environment must be important in shaping people. I should go to his hometown!" In this way, he found his way to Yoshino when he was 25 years old.
When Mr. Kasuya came to the town of Yoshino, he was assigned to the Kuzu area, which is home to about 900 people who are mostly of advanced age. For the first two months, he walked around the village to say hello to people, who were suspicious of him at first. In addition, he put a leaflet of self-introduction in the local public relations magazine and added a message saying "please feel free to say 'hello' if you see me around!" From the time of his arrival, he was a talkative and friendly person, so the people of Kuzu gradually warmed up to him.
In his second year in Yoshino, he made a plan called the "Grandchild's Hand Project" and made a leaflet which included his mobile phone number, saying, "I will help you with anything, even small things." Then requests, such as "please teach me how to use a PC," "help me on the farm," and "please attach some blinds," came one after another.
In that way, he responded to the requests of local people just like their grandchild and he gradually became friends with them. When he got along with them and talked about various things, he often heard that they wanted a place where they could easily meet and chat.
He then held an event called "Kuzu Small Marche" that sold local women's handmade miscellaneous goods and vegetables. He was successfully increasing the happiness of everyone in the area.
What's next?
At that time, there was no restaurant in Kuzu, and there was no place for people to eat and chat. So, in cooperation with local women, he started a weekly dining room.
Finally, in November 2019, during his third and last year of work in the government program in Yoshino, he independently opened a restaurant for the people of Kuzu, now known as Kunisu Shokudo.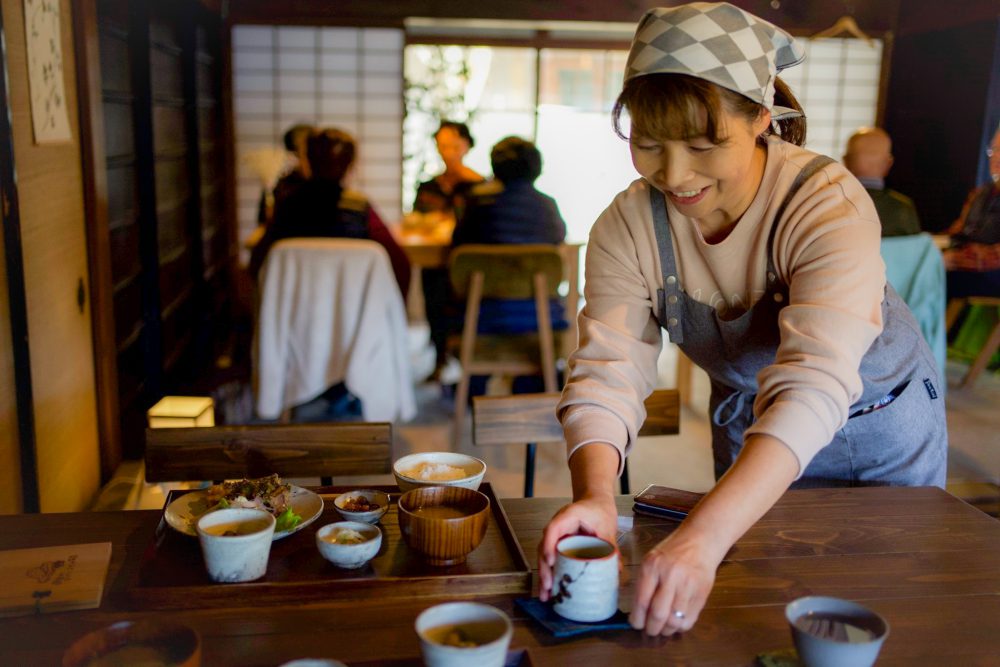 The restaurant is always crowded with the cheerful voices of local people. The women working with him are all people who have been working together for a long time, creating a happy work environment.
Mr. Kasuya is pleased to see all the staff working together happily.
If it's an environment where staff can enjoy working and customers in the community feel happy, people who come to the restaurant from outside of Kuzu should be happy too. That is the motto of Kunisu Shokudo.
Lunch is served from a menu that changes weekly and Mr. Kasuya consults with staff to make decisions about what to serve.
The main menu of the day I arrived was Yu Lin Chi (Chinese Fried Chicken with special sauce). At Kunisu Shokudo, they offer menu choices that are gentle on the body, using local vegetables and no additives or chemical seasonings.
The dishware used is also made up of Mr. Kasuya's own special selection. He fell in love with a local ceramic artist's work and enthusiastically requested some dishes be made especially for his restaurant. The Seto ware shown in the photos was made in Yoshino.
Each item in the store has its own story.
This is a reward for myself. A special matcha parfait that looks beautiful. Everything from bean-paste to ice cream is handmade. By the way, matcha pudding is also hidden under two types of ice cream.
The owner's recommended "soft pudding" is a very popular menu item. Some people order two at a time as it is so delicious!
It's made from a rich and soft pudding containing MICA eggs that have been collected in the neighborhood.
Eat the first bite as it is, then enjoy your second with homemade black honey.
Coffee is also a specialty of the owner and you can enjoy his recommended special coffee.
The coasters were all lovingly made by the women who make up the staff.
The coffee cup is a work of Osamu Morimoto (a local potter in Kuzu), fired in a Kuzu kiln.
Upon leaving the shop, a local customer spoke to me, saying  "please come to Kunisu Shokudo again." It's such a beloved restaurant that customers encourage others to come visit as well. The customers I met at the restaurant were lovely and it was an experience that warmed my heart.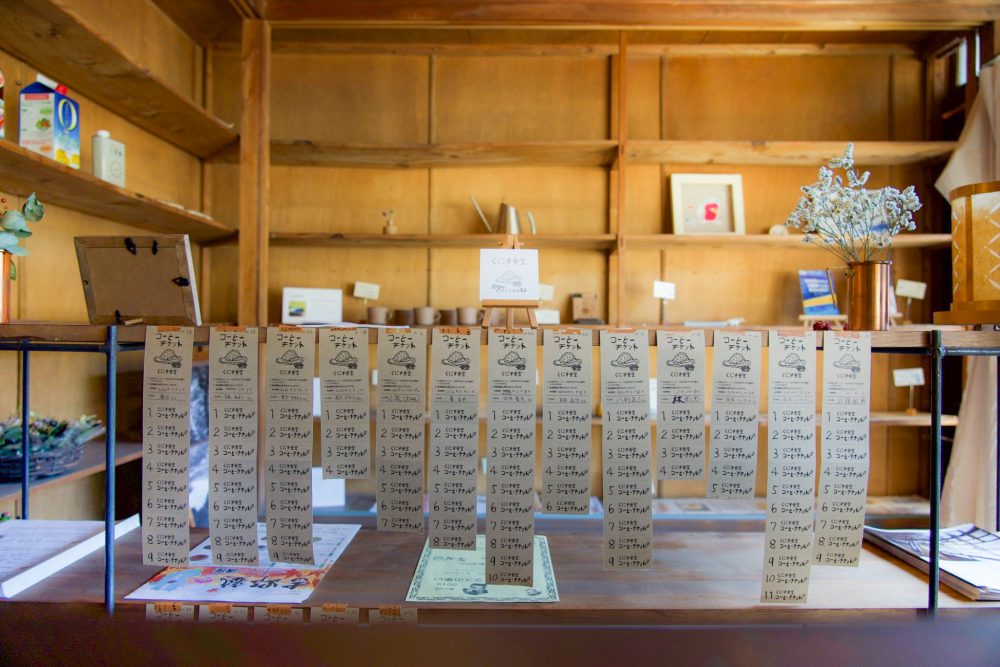 Many regular customers' coffee tickets pile up.
"Creating coffee tickets was one of my dreams," said Mr.Kasuya, who smiled happily while looking at the coffee tickets.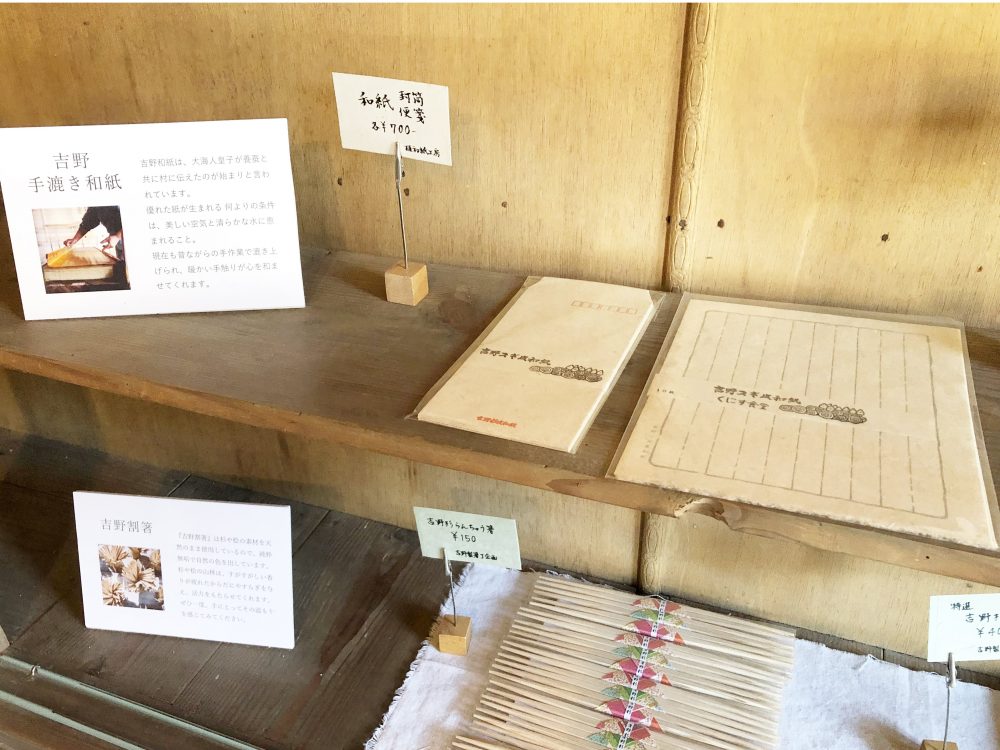 At Kunisu Shokudo, miscellaneous goods made by Yoshino artists are also available for purchase.The Kuzu area of Yoshino is famous for Japanese paper. Stationery and envelopes (700 yen each) made by the Ue Paper workshop are on display.
It might be a good idea to write a letter while drinking a coffee here.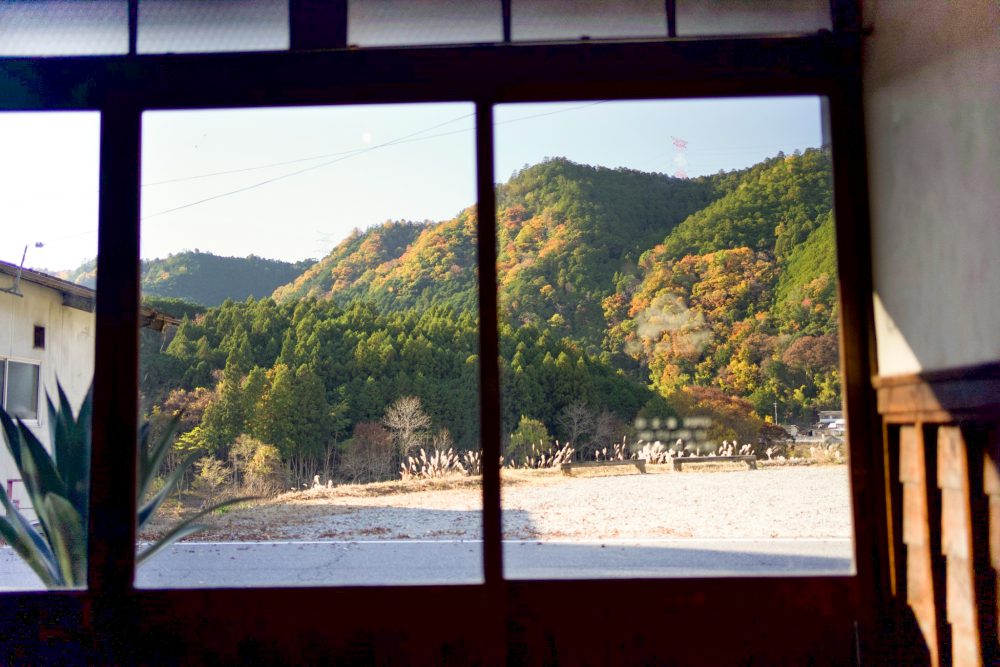 The scenery in front of the store is also superb. The view of the glittering Yoshino River in summer, the gradation of red and yellow mountains in autumn, and the mist after the rain… The view is always beautiful whenever you visit.
"The scenery of snow-covered mountains is also wonderful," Mr. Kasuya told me.
On a snowy day, I decided to spend a day reading books while having a good coffee at Kuniso Shokudo.
It's a good place to relax alone or to have a good time chatting with other people.
Please come and feel the warm atmosphere of Kunisu Shokudo, created by request of everyone in the area.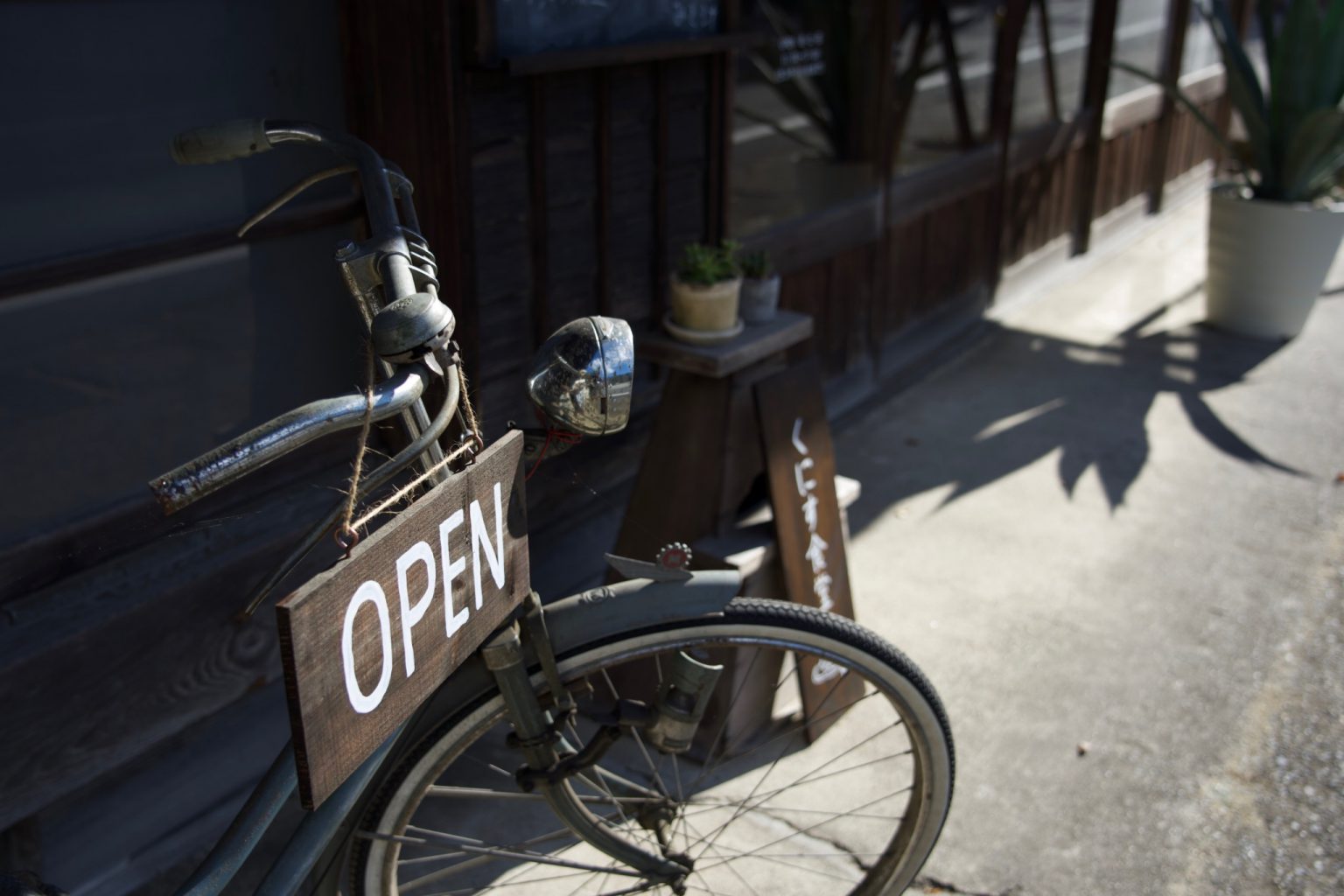 Kunisu Shokudo
Address: 〒639-3432 246 Kubogaito, Yoshino-cho, Yoshino-gun, Nara
TEL: 050-3716-1101
Business days: Friday, Saturday, Sunday 11: 00-17: 00
Facebook:Kunisu Shokudo
OwnerProfile:Yoichi Kasuya

From: Aichi Prefecture
Born: February 28, 1992
Hobbies:Playing guitar, taking photos and talking with people